Go back to programme
Generative lifeforms. Artistic intelligence with Sofia Crespo, digital artist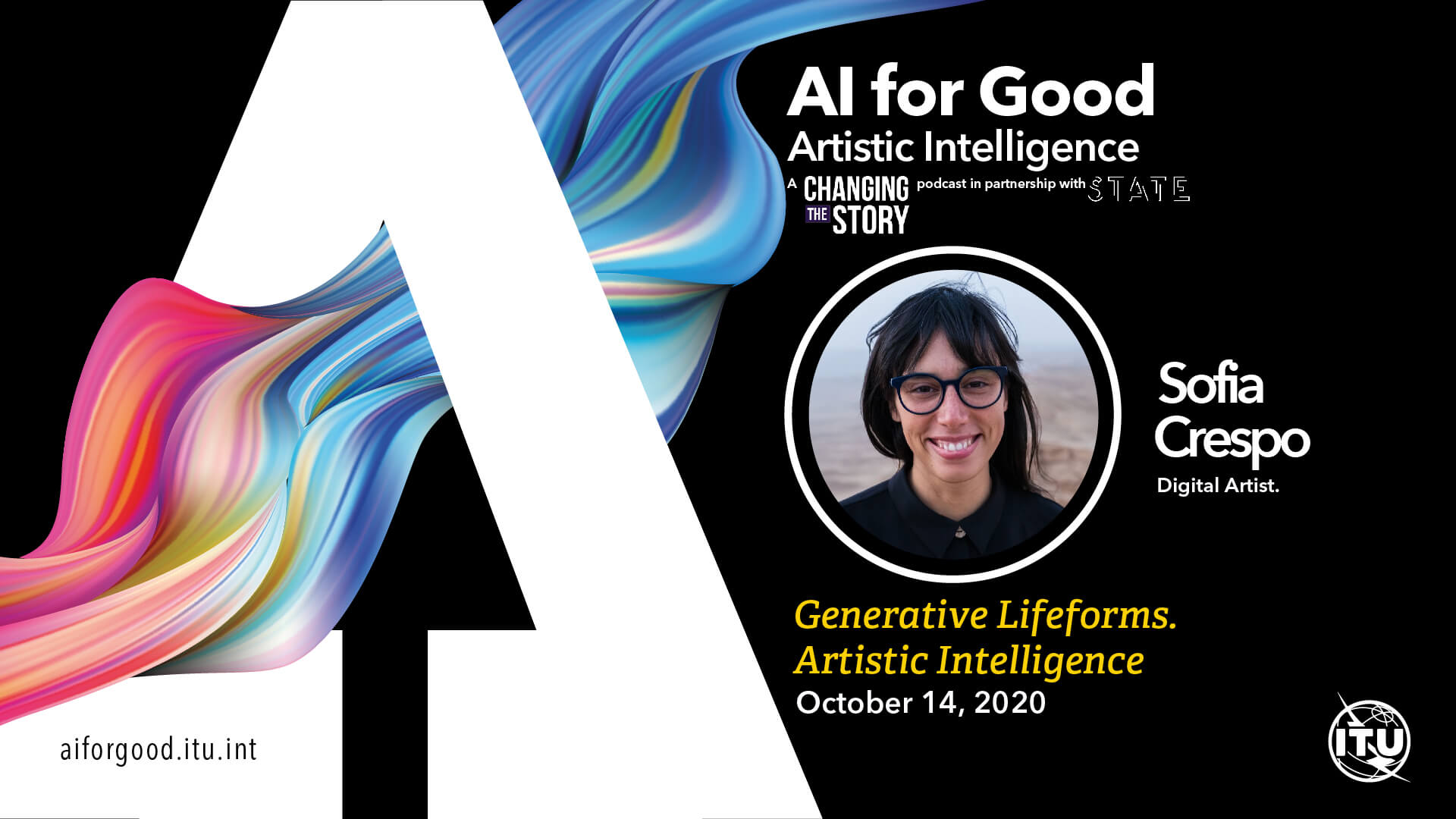 Youtube
* Register (or log in) to the AI4G Neural Network to add this session to your agenda or watch the replay
We seek inspiration, and sometimes that unlocks the imagination of many people. Imagine a piece of art that generates other works of art derived from it. Now dream of focusing this on exploration. Hear the story of Sofia Crespo, who is using AI and art to visualize artificial life extracted from organic life.
TOPICS DISCUSSED IN THIS EPISODE:
– Extracting the concept of nature
– How technology is transforming the art world
– The artist is also a researcher
– The need for better gender diversity diversity in art and technology
– Does an artist need to be part computer scientist now?
Calls-to-action:
Visit the Changing the Story Podcast
Subscribe to the Changing the Story newsletter
Follow the Changing the Story Facebook Page for updates
Follow the Changing the Story on LinkedIn
Follow the Changing the Story on Instagram
Follow the Changing the Story on Twitter