Go back to programme
Cognitively assistive robots for dementia care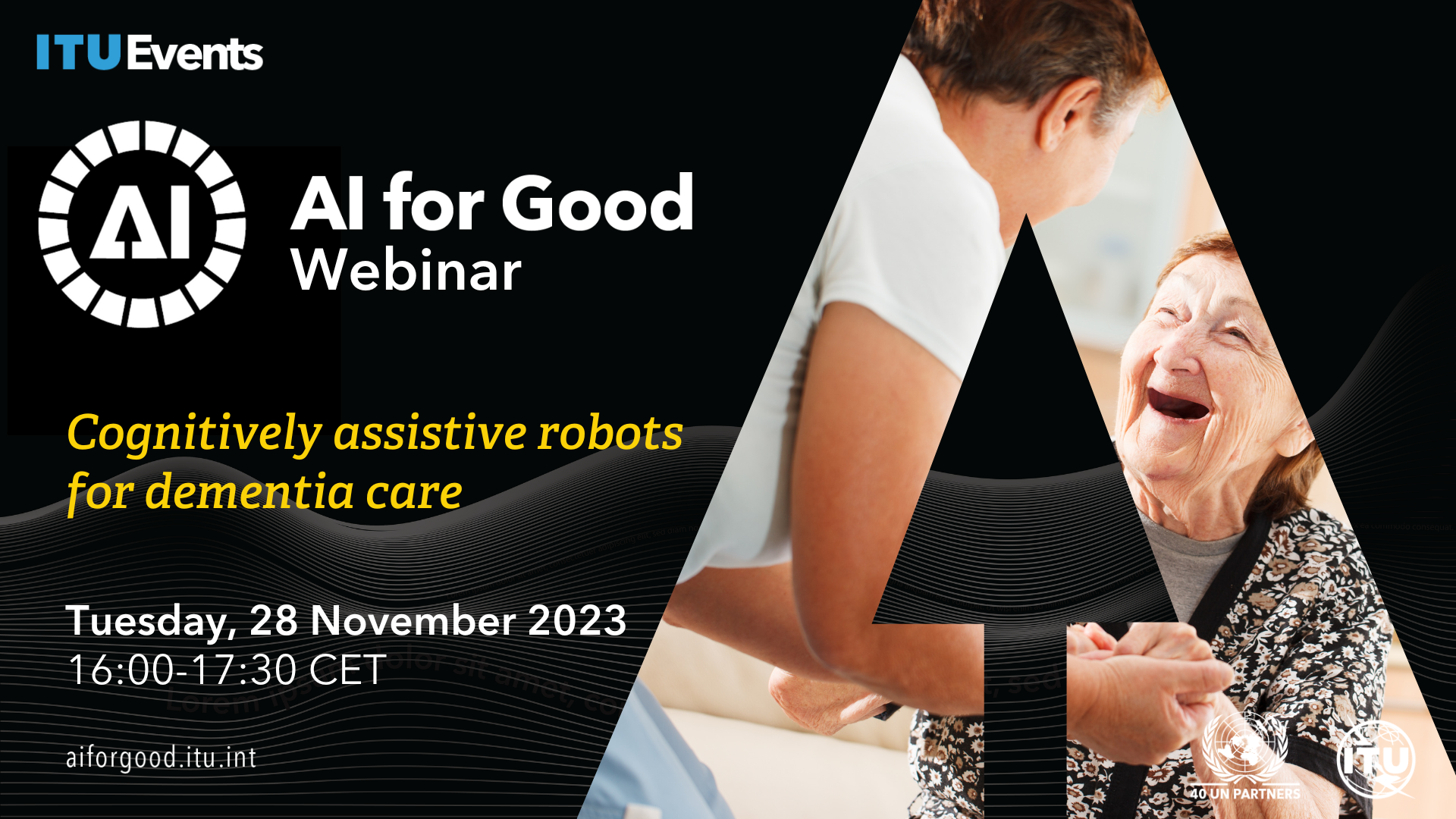 * Register (or log in) to the AI4G Neural Network to add this session to your agenda or watch the replay
Dementia affects over 55 million people globally – a number projected to surge to 139 million by 2050. This highlights the pressing need for innovative solutions. Socially-assistive robots are emerging as promising companions in long-term care facilities. Working alongside caregivers, these robots aim to enhance social interaction and mental well-being for individuals living with dementia.  
The use of robotics in dementia care brings a multifaceted approach and a promising solution to improve the lives of patients and caregivers. These robots can provide cognitive stimulation and emotional support, help reduce feelings of loneliness and isolation and improve mental well-being through personalized interactions and engagements 
Join our AI for Good webinar to explore the potential, limitations, and future of robots in dementia care, and how we can better tailor technology to real-world needs.