Go back to programme
AI/ML Challenge Finale: Fault Impact Analysis for 5G using AI/ML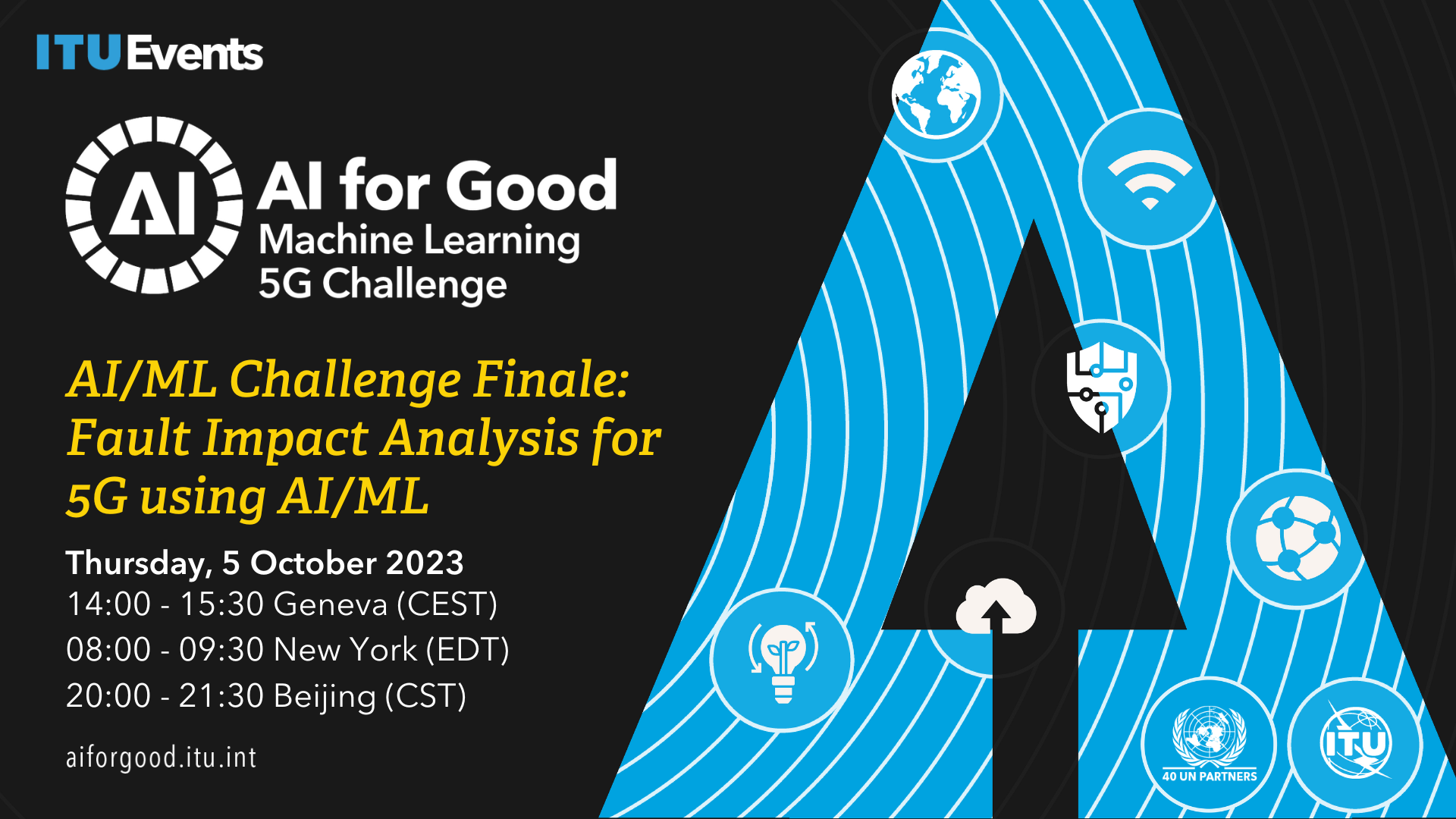 * Register (or log in) to the AI4G Neural Network to add this session to your agenda or watch the replay
The ITU AI/ML in 5G Challenge in 2023 (Fourth edition) offers a platform for collaboratively addressing the problems in applying AI/ML in communication networks including 5G & 6G. The Challenge connects participants (students and professionals) from more than 100 countries, with industry and academia solving real-world problems using AI/ML in communication networks. The challenge is offering 12 problem statement in 2023 one of which is titled Fault Impact Analysis for 5G using AI/ML. 
This challenge is targeting at leveraging ML/AI to predict the impact of faults on network KPIs. A dataset from a real commercial network will be provided and discussed. This is a critical capability for the autonomy of next-generation communications systems. It will empower the state-of-the-art fault management to upgrade from fixing network devices to fixing network service quality, and eventually drive network O&M transformation from equipment-centric to service-centric. 
This webinar will cover presentation from best teams of this competition and winners will be announced at the end of the session to recognize their outstanding performance.   
Cash Prizes: The ITU AI/ML in 5G Challenge has set up prize pools of different sizes to reward outstanding teams totaling to 8,000 CHF. 
The Winners are as follows;
Krishna Priya – Winner (1st place) Prize: 4'000 CHF
Yisak Birhanu Bule Runner-up (2nd place) Prize: 2'000 CHF
Julius Mwangi Third place (3rd place) Prize: 1'000 CHF
Chibuzo Emelike Fourth place (4th place) Prize: 500 CHF
Adetomiwa Adedeji Fifth place (5th place) Prize: 500 CHF
More information can be found on Zindi challenge page:  https://zindi.africa/competitions/fault-impact-analysis-towards-service-oriented-network-operation-maintenance