Go back to programme
Accelerating sustainable manufacturing with AI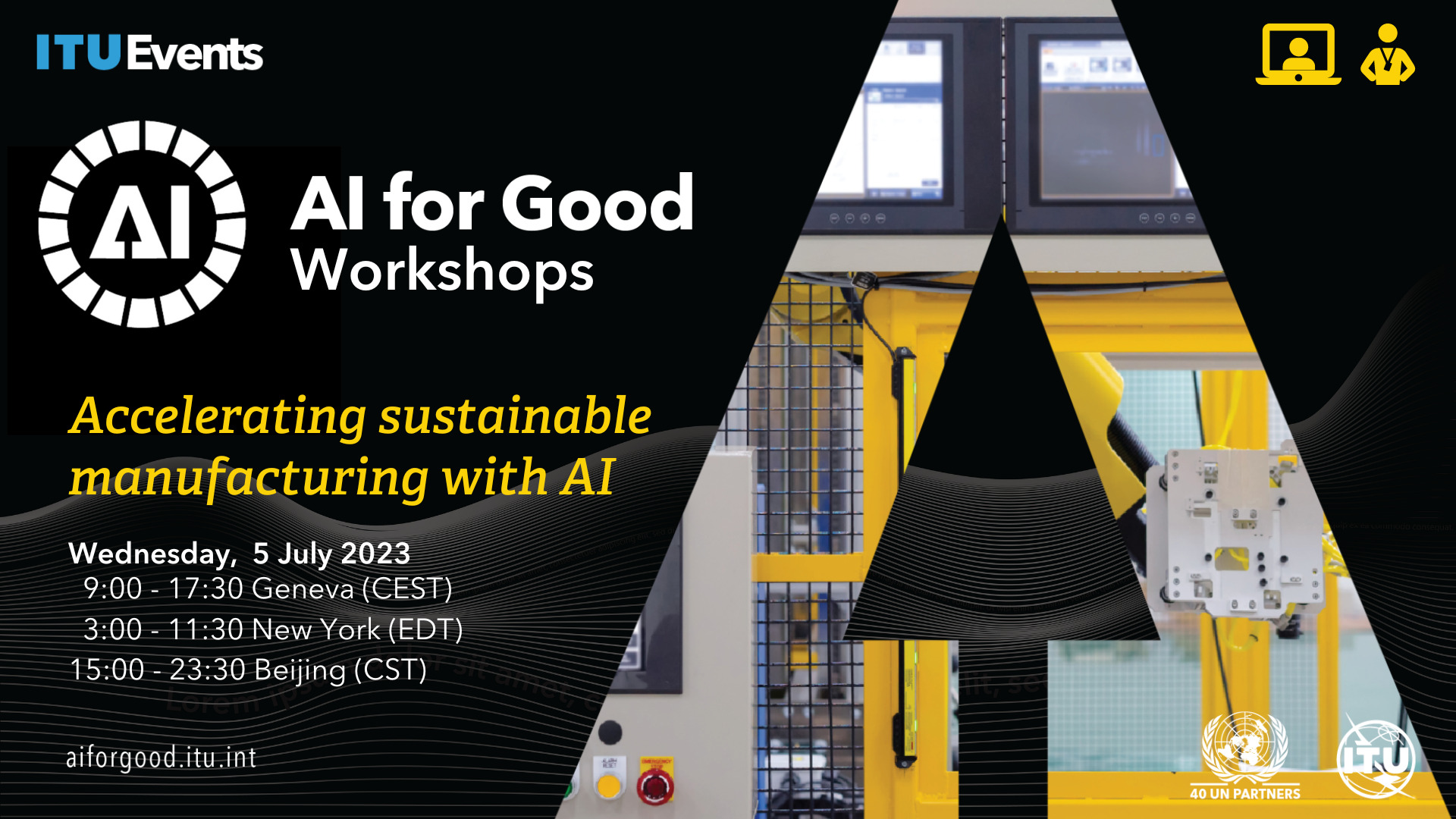 * Register (or log in) to the AI4G Neural Network to add this session to your agenda or watch the replay
As we strive to achieve the United Nations Sustainable Development Goals (SDGs), it is crucial to leverage cutting-edge technologies in the manufacturing industry. The Day 0 manufacuring workshop, will focus on the application of artificial intelligence (AI) in sustainable manufacturing. This workshop is designed to complement the AI for Good manufacturing webinar sub-series, diving deeper into the practical implementation of AI techniques in manufacturing processes.
During this interactive session, experts from various sectors will discuss the potential of AI technologies in enhancing product lifecycle management, smart factories, and intelligent supply chain management. Key topics to be covered include AI-driven modeling and simulation, digital twins, blockchain, 5G, and edge computing. Participants will gain insights into real-world case studies demonstrating AI's impact on manufacturing sustainability, efficiency, and competitiveness.
The workshop will also explore the challenges and ethical considerations of AI adoption in manufacturing, such as data privacy, workforce displacement, and responsible resource management. Attendees will have the opportunity to engage in group discussions and brainstorm innovative solutions to address these concerns.
Join us to contribute to the conversation on how AI can be harnessed for good in the manufacturing domain, fostering sustainable development and driving the industry towards a more efficient, resilient, and eco-friendly future.