Go back to programme
A fundamental problem of AI on digital hardware: Will true trustworthiness require quantum computing?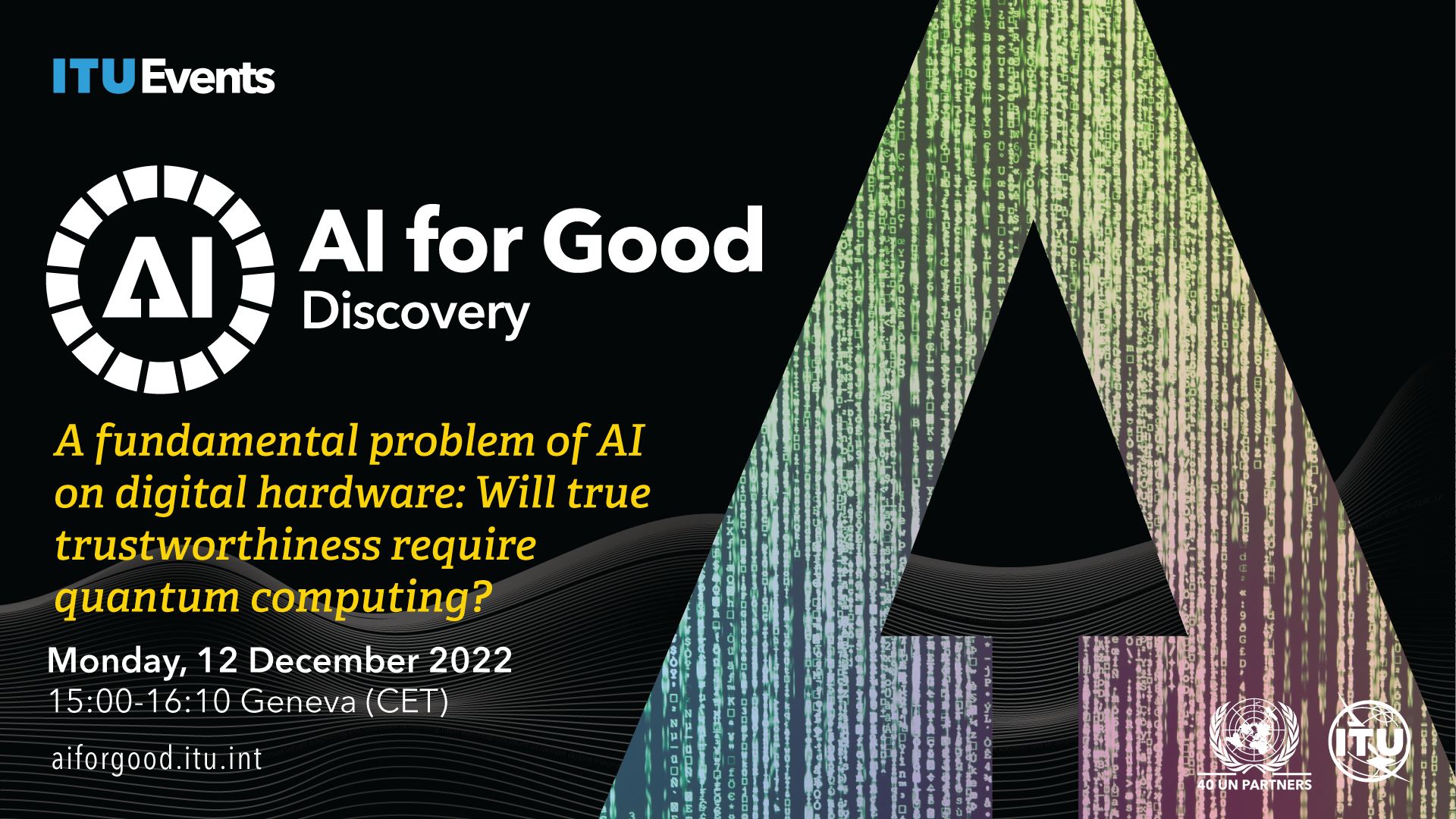 * Register (or log in) to the AI4G Neural Network to add this session to your agenda or watch the replay
Artificial Intelligence is currently leading to one breakthrough after another, both in public life with, for instance, autonomous driving and speech recognition, and in the sciences in areas such as medical diagnostics or molecular dynamics. However, one current major drawback is the lack of trustworthiness of such methodologies. 
 
This AI for Good Discovery will take a mathematical viewpoint towards this problem, showing the power of such approaches to trustworthiness. After an introduction into this vibrant research area, this series will discuss a trustworthy explainability approach based on information theory, which allows to not only provide higher level explanations, but also reveals the reason for wrong decision by AI-based approaches. Then it will delve deeper, to discuss fundamental limitations of current AI, showing that there are severe problems in terms of computability on digital hardware which seriously affects their trustworthiness. However theory also shows a way out, pointing towards a future on analog hardware for truly trustworthy AI. 
This live event includes a 10-minute networking event hosted on the AI for Good Neural Network. This is your opportunity to ask questions, interact with the panelists and participants and build connections with the AI for Good community.