Go back to programme
2023 Japan challenge | Network Failure Classification using Network Digital Twin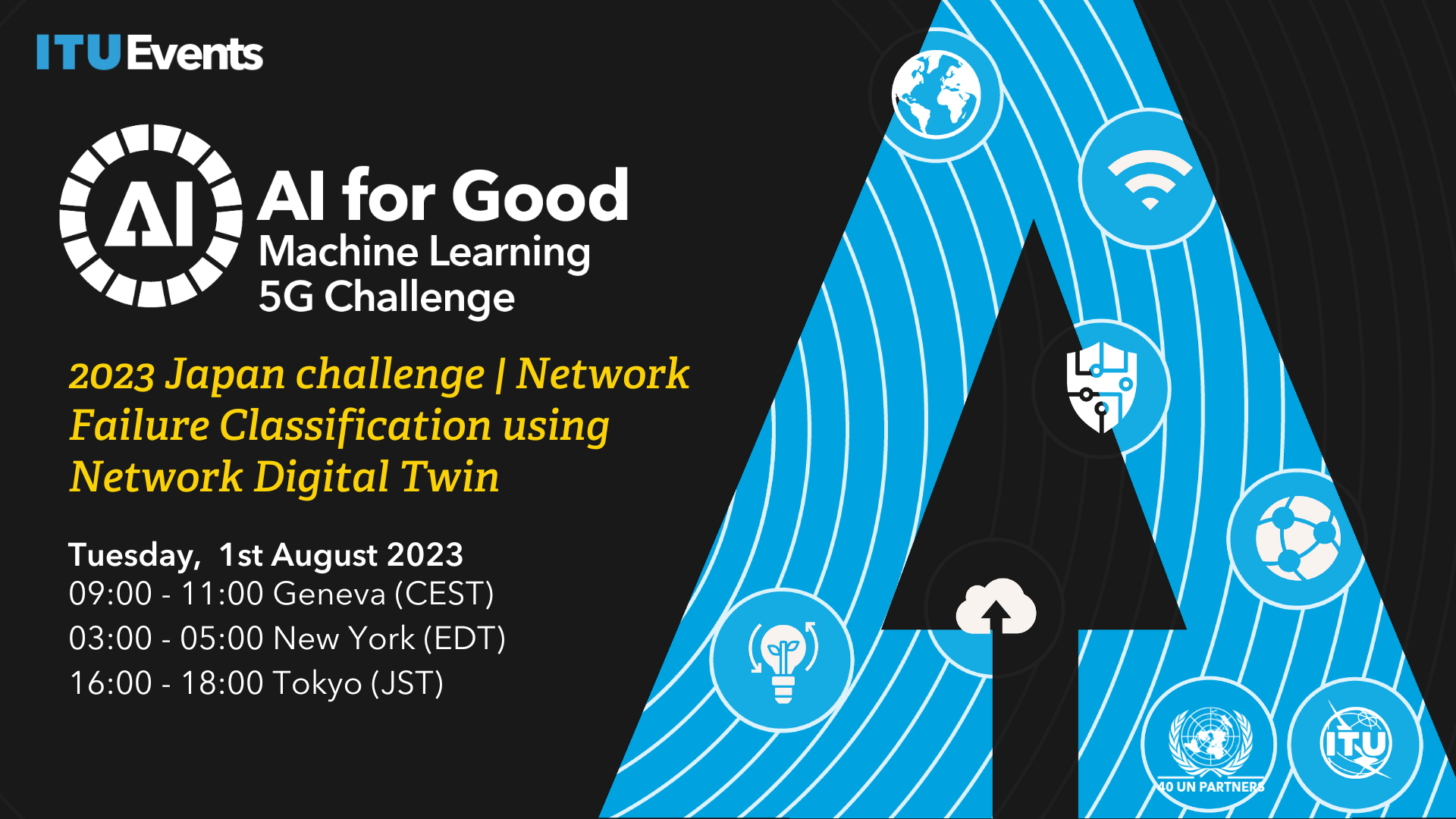 * Register (or log in) to the AI4G Neural Network to add this session to your agenda or watch the replay
In this webinar, we will kick off with two expert talks and release this year's problem statements from KDDI and RISING. In the first expert talk, we'll explore R&D Activities for Beyond5G/6G, while the second talk will focus on the revolutionary AI-based live video distribution technology used for realizing digital twins.
During the webinar, KDDI will present a challenge centered around developing a Network Failure Classification Model, utilizing the advanced Network Digital Twin (NDT) technology. NDT serves as a virtual replica of real-world networks, allowing practical simulations of network behaviors and operations. The primary goal of this challenge is to create a network failure classification model, specifically a Root Cause Analysis (RCA) model, to facilitate operational tasks such as failure analysis and mitigation within the context of Beyond 5G. This model will play a crucial role in meeting the high-level requirements for Beyond 5G operations.
Additionally, we will present this year's problem statement from RISING on 3D Location Estimation Using RSSI of Wireless LAN. This challenge aims to develop an AI/ML-based localization algorithm that can accurately estimate the position of a receiver based on RSS information from surrounding radio transmitters. While the primary theme is a continuation of previous years' problem statements, this year's challenge will include height information in the dataset, enabling the estimation of the target's 3D location.