Enter the ITU Challenge to optimize 5G networks with AI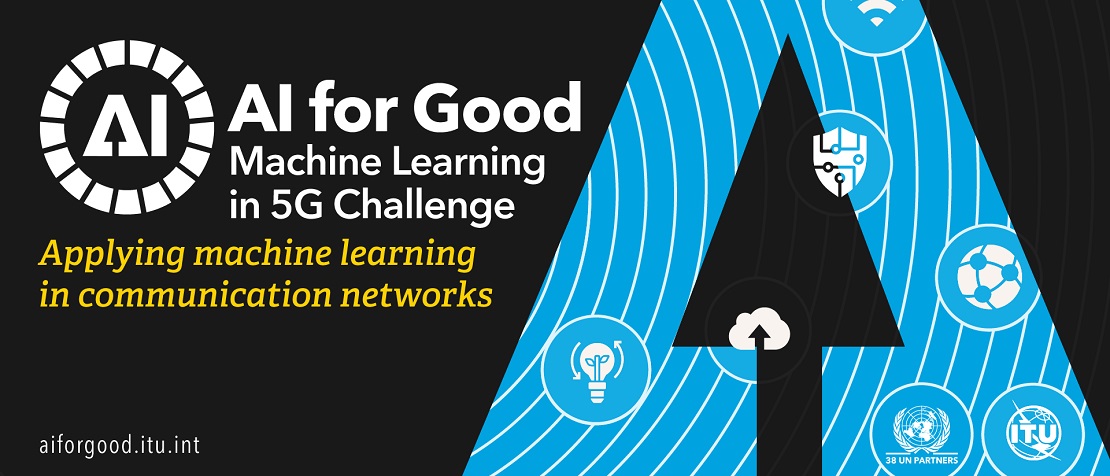 5G
|
Innovation & Creativity
The ITU Challenge on AI and Machine Learning in 5G welcomes you to join students and professionals from around the world in solving problems at top of mind for innovators working to ensure that communication networks capitalize on advances in AI and Machine Learning (ML).
Registration for this second edition of the Challenge is open until 31 August.
2021's Challenge follows a ground-breaking first edition in 2020 that saw over 1,300 students and professionals from 62 countries competing for global recognition and a range of prizes. Read more about the champions of 2020's Challenge and learnings from 2020's Challenge in a dedicated issue of ITU News Magazine.
The Challenge enables participants to connect with new partners in industry and academia — and new tools and data resources — to solve real-world problems with AI/ML, showcase their talent, and share new experiences. It offers a unique learning experience, with mentors supporting participants as they learn to enable, create, train and deploy ML models and acquire hands-on experience in applying AI/ML in communication networks.
The Challenge is in focus throughout the year in a series of AI for Good webinars en route to the Grand Challenge Finale & Prize Ceremony in December 2021, where participants will pitch their AI/ML solutions to a global audience and the Challenge's winners will be announced.
Among the prizes on offer this year are 5,000, 3,000 and 2,000 Swiss francs for 1st, 2nd and 3rd place, honourable mention certificates, internships, and one guest researcher position. The best peer-reviewed papers resulting from the Challenge will also be featured in a special issue of the ITU Journal on Future and Evolving Technologies.
AI/ML aficionados await sixteen exciting problem statements, provided by Barcelona Neural Networking Center, Spain; National Institute of Standards and Technology, United States; Universitat Pompeu Fabra, Spain; China Unicom; North Carolina State University, United States; Universidade Federal do Pará, Brazil; Xilinx; University of Alabama, United States; Saint Petersburg State University of Telecommunications, Russia; ZTE Corporation; Turkcell; China Mobile; RISING, Japan; KDDI Corporation; and the ITU Focus Group on Autonomous Networks.
ITU thanks Xilinx for sponsoring this year's Challenge, as well as AIIA (Artificial Intelligence Industry Alliance) of China for providing the frontend software for the administration of the Challenge.