Ready for AI for Good Breakthrough Days? Here's everything you need to know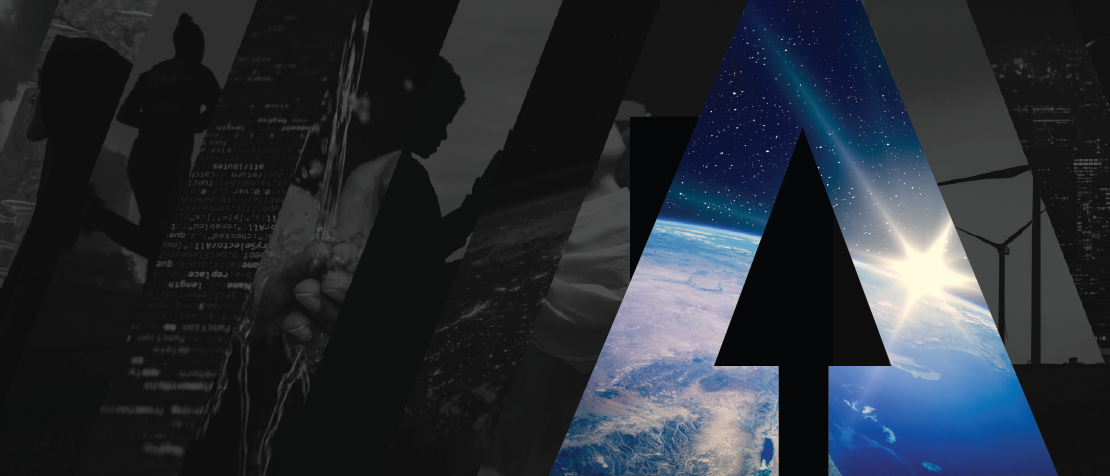 Inclusivity
|
Innovation & Creativity
Transformed in 2020 into all-online showcase of action-oriented AI projects and interactive expert talks, the AI for Good Global Summit will celebrate the culmination of its 2020 activities next week during the much-anticipated 'Breakthrough Days' to run from 21 to 30 September.
The aim of 'Breakthrough Days' is to contribute to the Sustainable Development Goals (SDGs) by generating AI projects in three key domains: gender equality, food security and contending with pandemics such as COVID-19.
Participants can look forward to a series of all-star keynotes, interactive breakthrough sessions, project presentations and key announcements from the AI for Good community. All are welcome to join in the conversation and participate free of charge.
Read on to discover everything you need to know to make the most of the AI for Good Breakthrough Days.
Keynotes to watch
The Breakthrough Days keynote roster is packed full of all-stars from across and beyond the AI universe. Mark your calendars to make sure you don't miss:
Riane Eisler, renowned social systems scientist and attorney, will deliver the first keynote with her vision for an AI-powered sustainable future and equitable 'new normal'. Eisler is the author of 'Nurturing Our Humanity: How Domination and Partnership Shape Our Brains, Lives, and Future', co-authored with anthropologist Douglas Fry. She currently serves as President of the Center for Partnership Studies.
Yoshua Bengio, co-recipient of the 2018 ACM A.M. Turing Award for his pioneering work in deep learning, will present on collective problem solving in AI and the AI in Commons, looking toward the future of AI for Good. Bengio is a Professor at the Department of Computer Science and Operations Research at the Université de Montréal. He also serves as Scientific Director at the Montreal Institute for Learning Algorithms (MILA).
Caroline Criado-Perez is a journalist, campaigner and author of the book 'Invisible Women', an award-winning exposé of the gender gap that won the 2019 Royal Society science book prize. In her keynote, Criado-Perez will speak about how AI and machine learning can create a future in which unbiased insights tell the story of all humanity —not just a subset of it.
Other keynote speakers to watch include:
• Anousheh Ansari, CEO of XPRIZE Foundation, Space Ambassador, first female private space explorer
• Dario Gil, Director of IBM Research
• Emmanuel Faber, Chief Executive Officer of Danone
• Francesca Rossi, IBM AI Ethics Global Leader
• Peter H. Diamandis, Founder and executive chairman of the XPRIZE Foundation, Executive founder of Singularity University,
• Sasha Luccioni, Director of Scientific Projects & Postdoctoral Researcher Mila – Quebec AI Institute
• Stuart Russell, Professor of Computer Science at UC Berkeley, Author 'Human Compatible: AI and the Problem of Control'
Three timely 'Breakthrough Tracks'
2020 has seen individuals and teams proposing AI for Good projects in three 'Breakthrough Tracks', mentored by experts in AI and the targeted application domains.
Three finalists in each domain are set to present their project proposals in a series of interactive workshops over the upcoming Breakthrough Days in the categories of gender equality, food security, and pandemics.
AI for Good: Origins and outcomes
The AI for Good Global Summit is organized by the ITU together with the XPRIZE Foundation, in partnership with 37 United Nations agencies and the Association for Computing Machinery (ACM). The summit is co-convened with the country of Switzerland.
The 2017 summit marked the beginning of a global dialogue on the potential of AI to act as a force for good. The action-oriented 2018 and 2019 summits gave rise to numerous 'AI for Good' projects including an 'AI for Health' Focus Group led by ITU and the World Health Organization, an ITU Focus Group on 'AI for Autonomous and Assisted Driving', and an open framework for scaling AI problem solving in the 'Global Initiative on AI and Data Commons'.
Join the conversation
Discover the full programme of the AI for Good Breakthrough Days here and be sure to register for as many Breakthrough Track workshops, keynotes and presentations as you can.