Mobile health will be key to unlocking good health and well-being for all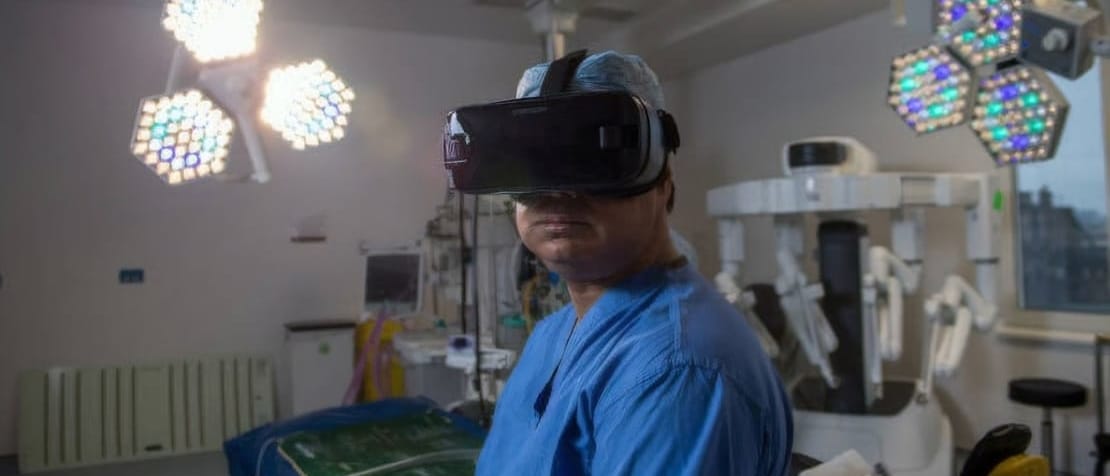 Health
Currently half the world does not have access to adequate health services and the burden of poor health disproportionally affects those already living in poverty.
So, how can Information and Communication Technologies (ICTs) help to realize the goal of Universal Health Coverage (UHC) for all the world's citizens, especially for those in hard to reach areas?
At a special session at the World Summit on the Information Society (WSIS) Forum last month, ITU and the World Health Organization (WHO) held a joint session on electronic health (e-health) and mobile health (m-health).
Experts presented the successes and the current challenges to reach 3.5 billion people with quality and reliable health care through mobile delivery. To mark World Health Day, and the theme "Health for all" we present some of the highlights from that session.
At ITU, we are working closely with our United Nations' sister agency, WHO, to advance mobile solutions to meet the Sustainable Development Goal 3 – Good Health and Well-being for All.
Our flagship programme, Be He@lthy, Be Mobile, now in its 5th year, is working in 10 countries to develop local solutions to address the health challenges related to Non-Communicable Diseases (NCDs) in those regions.
For example, in Tunisia, the mHealth programme titled "Yezzi!" – translated in English to "Enough!" – is helping citizens quit tobacco and shisha. In Senegal, the programme aims at teaching diagnosed diabetics how to manage the disease during Ramadan, the time of year when Muslims fast, which can pose difficulties for people managing their insulin levels. And in the UK, partnering with the National Health Service (NHS) and others, we supported a programme for hypertension, What's Your Heart Age? which provides an interactive tool to measure your overall heart health.
With 5 years of data and yearly reports, the global programme has yielded impressive results and shows promise for other countries who wish to launch or scale up their own m-health initiatives.
"There are an increasing number of organizations that are [growing] interested in digital health," said Hani Eskandar, ITU's lead for e-applications including e-health at the WSIS Forum session.
In the years since its launch, the issue of digital health is being recognized as key to achieving globally accessible health care. And with increased mobile coverage and usage around the world, the mobile phone can be a crucial technological tool in the delivery of health care.
Kemal Huseinovic, ITU's Chief of Department of Infrastructure, Enabling Environment and E-Applications, noted that global "mobile technology is at 90% penetration rate," and this presents a huge opportunity to reach patients in remote areas.
"ICTs and digital solutions can transform and drive progress. It can change life in a meaningful way." – Kemal Huseinovic
For example, better management of electronic health data can be used to control communicable diseases. Remote doctor visits and delivery of health services can be drastically improved by ICTs.
The world's most watched doctor. Dr. Shafi Ahmed is wearing Samsung Electronics Gear VR headset inside his operating theater at the Royal London Hospital, Jan. 11, 2018. Dr. Ahmed used Snap Inc's high-tech spectacles to walk rookie physicians and millions of curious viewers through a hernia operation using the Snapchat photo-sharing app. Chris J. Ratcliffe/Bloomberg via Getty Images
Not to be overlooked, breakthroughs in Artificial Intelligence and Cloud Computing will be instrumental for managing the problems of information sharing and doctor shortages.
RELATED: AI cardiologist aces its first medical exam
Diana Zandi, manager of eHealth Service Delivery and Safety at WHO, talked about the need to move from pilot projects to effective and "strategic guidance to countries for national e-health strategy development and implementation." With the goal of UHC, the WHO is working with members states to develop solutions to help countries take advantage of the opportunities of new technologies.
Per Hasvold, who leads Be He@lthy, Be Mobile at WHO, noted the achievements of ITU-WHO-EU mHealth Innovation and Knowledge Hubs and their success in HIV and tobacco interventions. But he also highlighted the fact that while 2 million people signed up for their tobacco cessation programmes, it was unknown how many people quit for good. A key challenge moving forward with digital health will be monitoring users and their progress. "More evaluation is needed," believes Hasvold.
And Miriam Cunningham, Chief Operations Officer at International Information Management Corporation and a passionate advocate for m-health, discussed the work of m health 4 Afrika and demonstrated that the most successful ICT solutions must be developed within the country context and in collaboration with health workers who are on the front lines of delivering health care. While both a challenge and an opportunity, her advice was to continue to enhance community-based ICT solutions for health.
Despite the challenges to deliver health care for all, mobile health is proving to be a real game changer and will undoubtedly be a key element in the provision of health care to all the world's citizens.
To learn more about Be He@lthy, Be Mobile visit our website.
You can watch the archived E-Health webcast from WSIS Forum 2018 here.
Featured photo: Chris J. Ratcliffe/Bloomberg via Getty Images