Looking towards the future of Robots for Good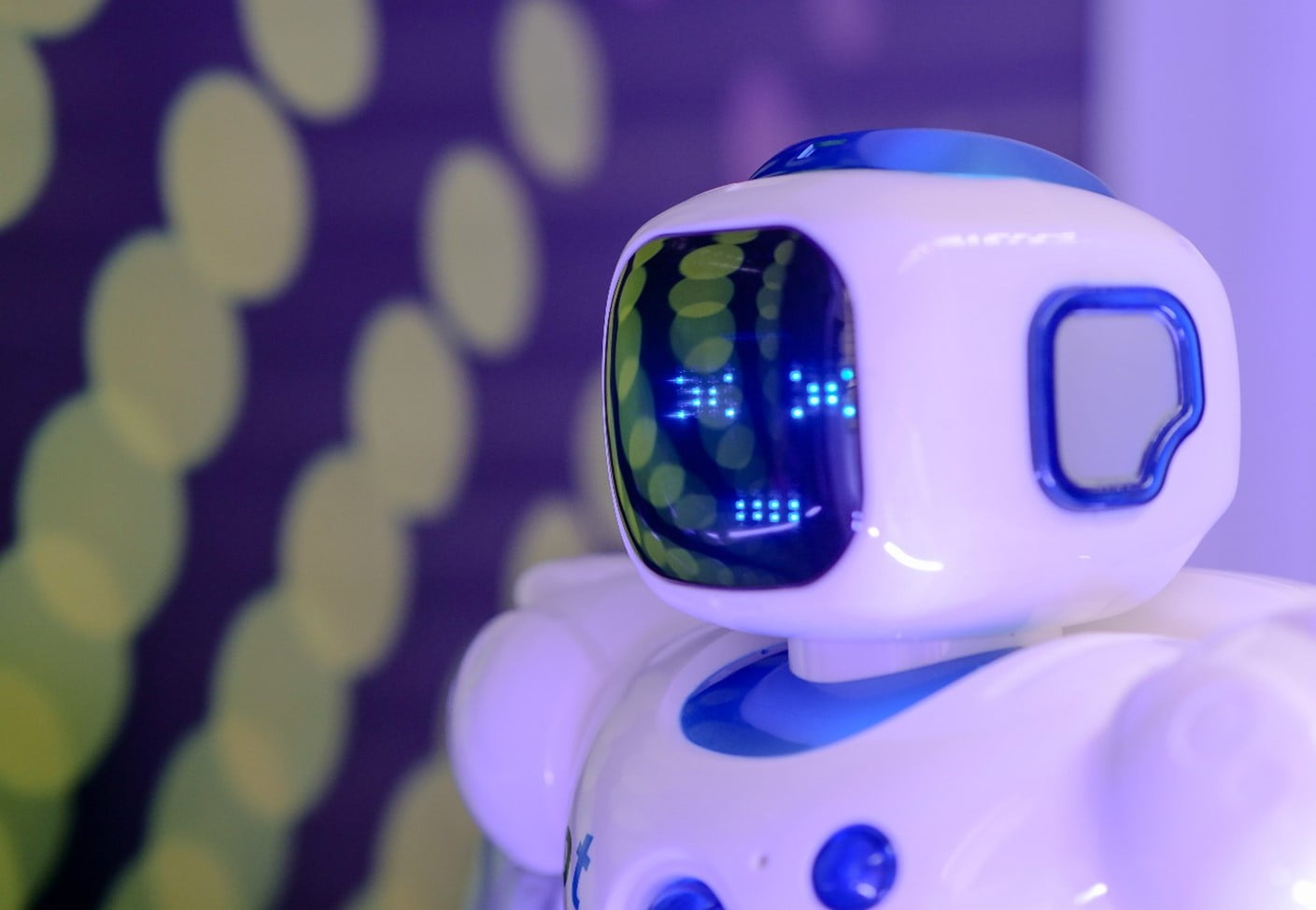 Environment & Climate change
|
Health
|
Innovation & Creativity
|
Robotics for Good
By Guillem Martínez Roura
As robots move from pure imagination to rapid implementation in more and more facets of daily life, AI for Good is highlighting developments driving the future of robotic technologies.
This month, ITU participates in the European Robotics Forum 2022 (ERF2022), the most influential meeting of the robotics and artificial intelligence (AI) community in Europe. This year's main topic focuses on sustainability, discussing how research and innovation can be accelerated to support progress towards the Sustainable Development Goals, mitigating climate change or ensuring inclusive and equitable education for everyone.
As the leading United Nations' platform for inclusive AI, ITU's AI for Good is supporting this event as a networking partner. Guillem Martínez Roura, AI and Robotics Programme Coordinator, will participate in #ERF2022 events. Attendees are invited to visit the AI for Good Booth in the exhibition to learn how ITU is supporting global innovation for social good.
Interested in the future of Human-Robot collaboration? Watch the AI for Good webinar:
During three days of Exhibition, Keynotes, Workshops, pitching sessions, and a Hackathon this event, to be held from 28-30 June in Rotterdam, The Netherlands, envisions the future of human-centered robots in fascinating ways. The European Robotics Forum is organized by euRobotics in cooperation local co-host University of Twente. The initiative started in San Sebastian in 2010 and has grown into a top notch forum with many hundreds of participants every year, that covers all aspects and current themes related to robotics.
AI for Good will join the network of researchers, industry leaders, governments and UN agencies to explore recent robotics breakthroughs while contributing to the public debate to address technical, safety, trust, gender, ethical, data privacy concerns to ensure the responsible use of robots.
ITU's participation in this annual event follows the September 2021 launch of the AI for Good robotics programming track. A dedicated deep-dive into robots and the SDGs featuring world-class use cases of AI-based robotic technologies in agriculture, construction, healthcare, education, disaster management, underwater operations, humanitarian aid deployment, energy industry and more.
Explore the 2022 AI for Good programme, find the most cutting-edge research and innovation in robotics shaping the future of humanity for good, and register for some of our amazing upcoming free webinars at the links below: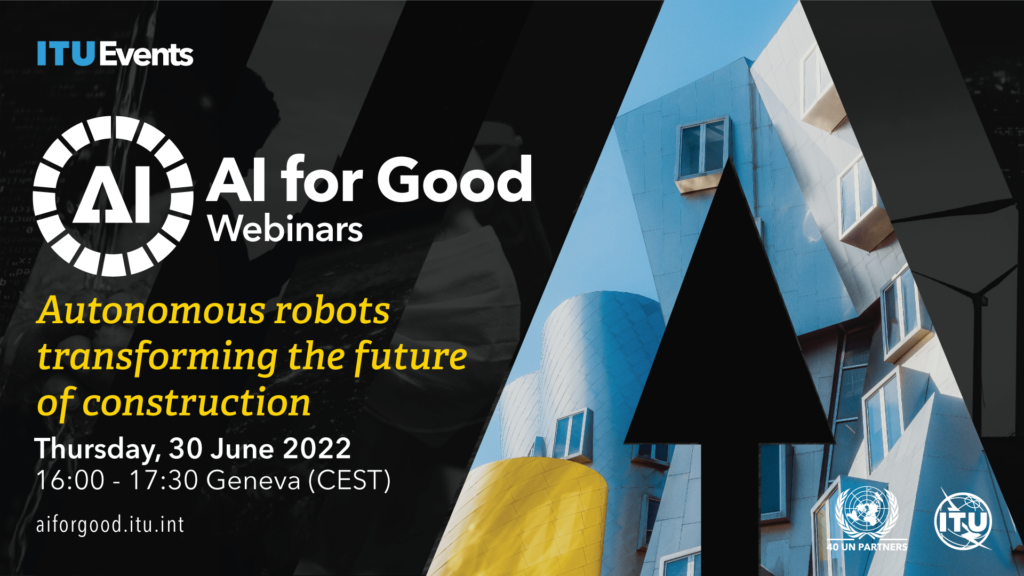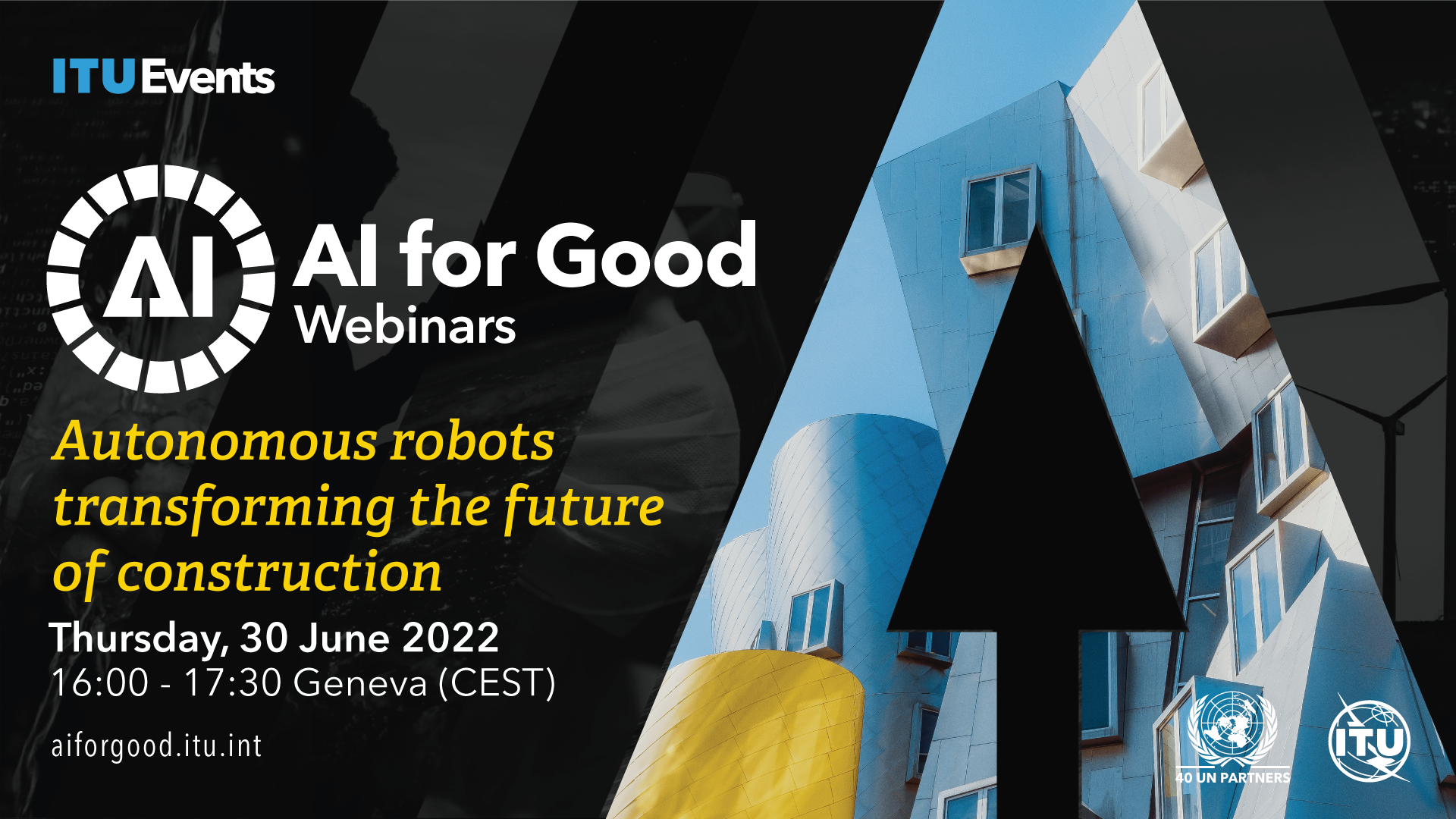 Autonomous robots transforming the future of construction on 30, June 2022