Go back to programme
FG-AI4EE Workshop on Advancing Environmental Efficiency of Emerging Technologies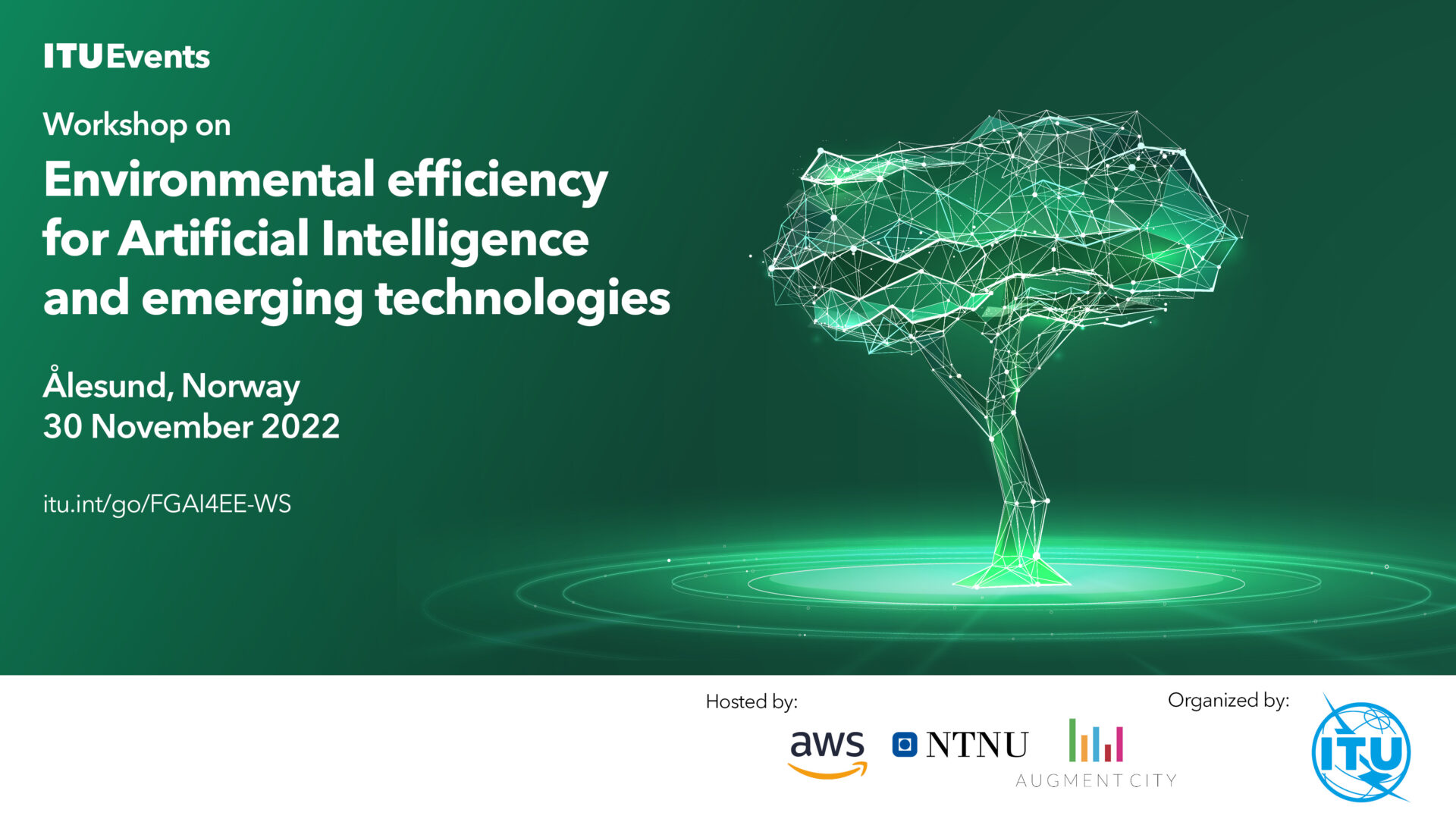 * Register (or log in) to the AI4G Neural Network to add this session to your agenda or watch the replay
The global economy could be 40 per cent larger in 2030. But by developing clean and efficient energy technologies, we could use 7 per cent less energy than today. (Source: IEA). 
This upcoming ITU workshop will bring attention to the findings of the ITU Focus Group on Environmental Efficiency for Artificial Intelligence (AI) and other Emerging Technologies (FG-AI4EE), an open-to-all platform developing a basis for new ITU standards on environmental efficiency.  
The workshop is organized by FG-AI4EE and hosted by AugmentCity of Ålesund, Norway, and co-hosted by Amazon Web Services (AWS) and the Norwegian University of Science and Technology (NTNU). It will bring together a diverse set of participants to discuss technology, business and policy dimensions of environmental efficiency. 
Participation is open to all, with online remote participation also on offer. The Focus Group (FG-AI4EE) will meet on 1-2 December 2022 at the same venue. 
Registration is mandatory and a free ITU user account is required to register. 
NOTE: To attend the Workshop on 30 November remotely or in-person in Norway, please find out more and register here. The AI4G Neural Network will publish recordings of certain sessions of the workshop only after the workshop has concluded.