Go back to programme
Curly: an AI-based curling robot successfully competing in the olympic discipline of curling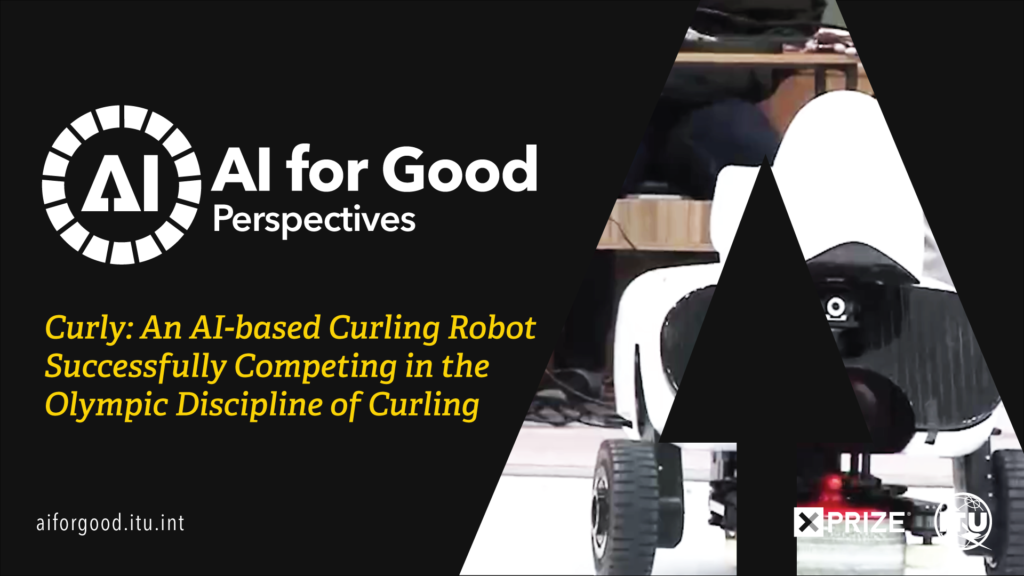 * Register (or log in) to the AI4G Neural Network to add this session to your agenda or watch the replay
Curly the Curling robot is a mechanical AI designed to be a competitive curling athlete. The sport involves players who slide stones on a sheet of ice toward a target. Deceptively simple, it is one of the most delicate and methodical sports in the world and has been likened to combination of bowling and chess.
The team who designed Curly faced 2 challenges:
Curly requires a level of precision and flawless movement which has not traditionally been seen in robotics
The game involves high-level strategic thinking and an understanding of 'real life' unpredictability- for example, sliding the stone the same way on ice a second time will yield different results. So while Curly was trained on a model that reflects the physics of the game, the team also had to create an adaptation framework that compensates for uncertainty
Find out how after beating two national-level Korean teams, Curly is changing the future of sport and paving the way for a new generation of AI.
WHAT IS AI FOR GOOD PERSPECTIVES?
AI for Good Perspectives are interviews, viewpoints and presentations from the AI for Good community, moderated by professional journalists and available on demand.