Go back to programme
Art of the possible: How artificial intelligence (AI) and machine learning (ML) are solving the world's most difficult problems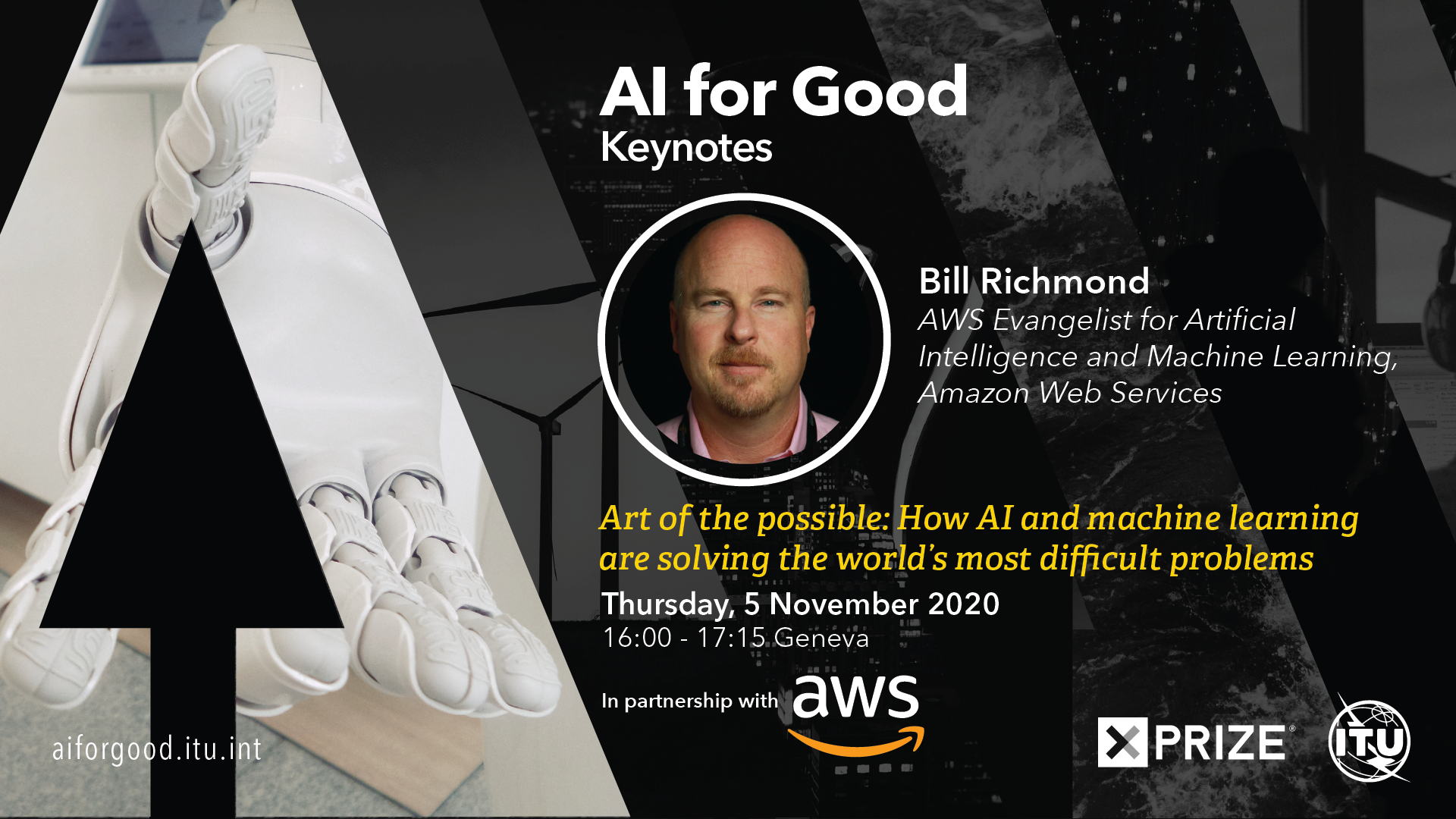 Youtube
* Register (or log in) to the AI4G Neural Network to add this session to your agenda or watch the replay
In this session, Bill Richmond, Senior AWS AI/ML Evangelist at Amazon Web Services (AWS), cuts through the hype by providing concrete examples of practical AI/ML-applications being used today, such as computer vision, automatic speech recognition, natural language processing, and other related capabilities. The webinar covers trends and use cases in:
– AI/ML-enabled solutions designed to solve environmental and humanitarian crises
– Convergence of IoT and AI at the edge
– Digital disruption
– AI philosophy and ethics
– And more.
To help organizations begin building AI/ML-enabled solutions, Bill offers practical guidance around getting started with these technologies to solve some of the world's most difficult problems – quickly and at scale.
The webinar also includes a technical demo of an AI-powered speech analytics application that automates and accelerate speech-to-text transcription, language translation, keyword detection, data classification, sentiment analysis, and recommendation engines – with more accurate results. To conclude the webinar, Bill provides specific use cases that demonstrate how governments, nonprofits, and inter-governmental organizations are using AWS AI/ML services today to deliver solutions that further the United Nations' Sustainable Development Goals.
Technology changes at an exponential rate. The world will change more in the next 20 years than it has in the last 200 years. Are you ready?