Go back to programme
Live pitching session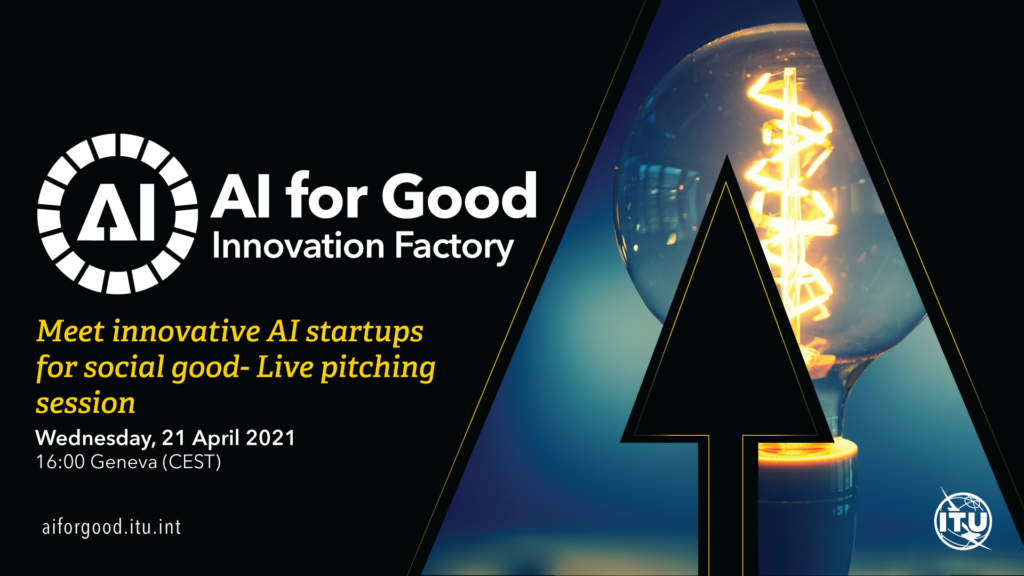 * Register (or log in) to the AI4G Neural Network to add this session to your agenda or watch the replay
Join us in discovering the leading, global start-ups who are paving the way for sustainable and innovative business with AI. Explore budding use-cases, identify opportunities, critique venture models and delve into a world that rejects business as usual.
WHAT IS THE INNOVATION FACTORY?
AI for Good Innovation Factory 2021 is an UN-led pitching platform to help start-ups grow and scale their innovative AI-powered and SDG-driven solutions, by connecting them to potential business partners, investors, governments, big IT companies and more.
For those who are seeking ground-breaking solutions from start-ups, it is an excellent platform to explore opportunities to meet promising ventures and collaborators.