Go back to programme
5G-Energy Consumption Modelling: AI/ML solutions for Climate Change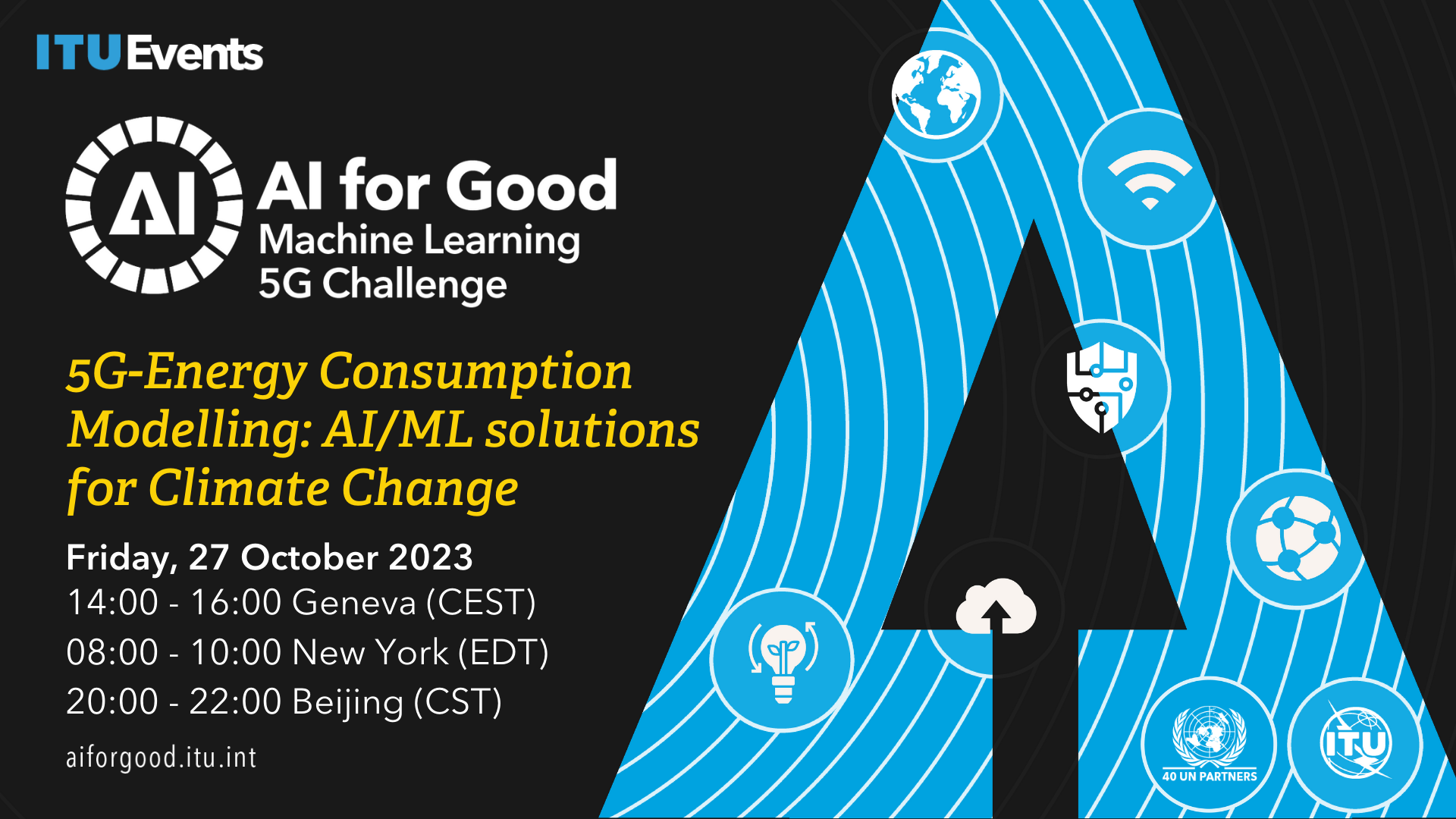 * Register (or log in) to the AI4G Neural Network to add this session to your agenda or watch the replay
As we advance toward the global adoption of 5G networks, it becomes essential not only to boost their speed but also enhance their sustainability. The surge in the number of connected devices and the data explosion they induce has imposed a significant challenge on network operators: how to meet the escalating demand without skyrocketing the energy consumption.
Within this context, the energy optimization of base stations emerges as a pivotal aspect of constructing a sustainable and cost-efficient 5G network. Given the myriad factors that impact this energy consumption, having precise models that elucidate how different configurations and parameters affect energy usage is of utmost importance.   
In this challenge, participants were tasked to design a machine learning-based solution that can be trained on a dataset of few scenarios and then generalize successfully to data from scenarios not seen before. In particular, the designed machine learning model must be able to: 
estimate the energy consumed by different base station products (taking into consideration the impact of various engineering configurations, traffic conditions, and energy-saving methods). 

 

Generalize across different base station products (estimate the energy consumption of a new base station product based on measurements collected from existing ones)

 

 generalize across different base station configurations (predict the energy consumption of newly configured parameters based on a small number of real network configuration parameters)

 
This webinar will cover presentation from best teams of this competition and top solutions will be announced at the end of the session to recognize their outstanding performance.   The overall winners will be announced at COP28 during a special session. 
 Cash Prizes: The ITU AI/ML in 5G Challenge has set up prize pools of different sizes to reward outstanding teams totaling to 20,000 CHF.