Go back to programme
2022 ITU GeoAI Cropland Mapping Challenge Finale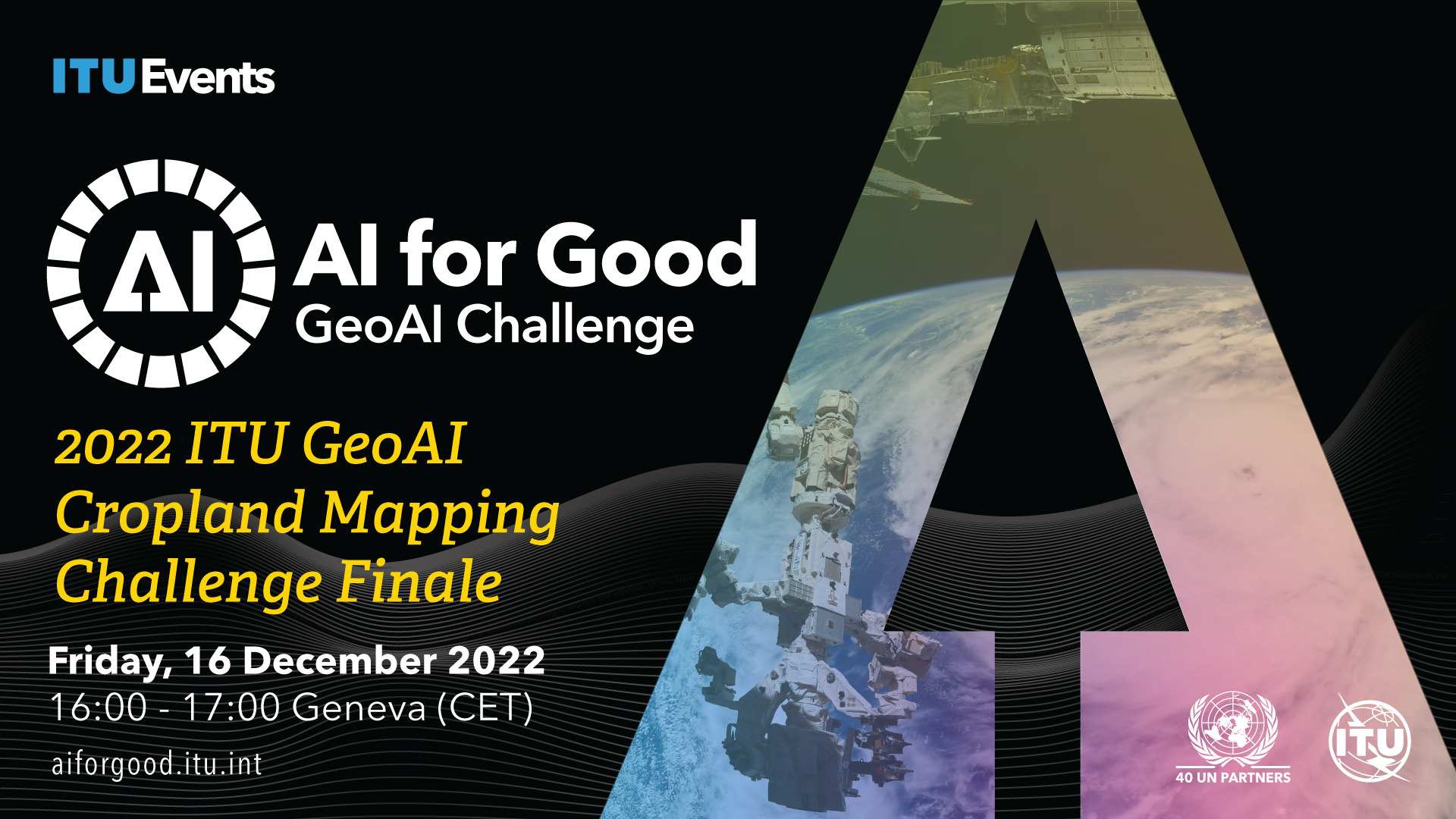 * Register (or log in) to the AI4G Neural Network to add this session to your agenda or watch the replay
The ITU GeoAI Challenge aims to provide a platform for collaboratively addressing real-world geospatial problems by applying artificial intelligence (AI) / machine learning (ML) to advance the United Nations Sustainable Development Goals (SDGs).  
Within the ITU GeoAI Challenge, the goal of Cropland mapping with satellite imagery  problem statement is to encourage the development of accurate, cost-effective classification model for cropland extent and crop intensity maps in the selected regions using machine learning and artificial intelligence techniques.  Those maps are essential to many applications in agriculture as well as other relevant disciplines such as natural resources, environment, health, and sustainability 
The best teams from the 2022 competition will showcase their solutions be awarded​ during this session and receive certificates to recognize their outstanding performance.   
Cash Prizes: The ITU GeoAI Challenge has set up prize pools of different sizes to reward outstanding teams. 
Schedule 
16:00-16:05 Introductory remarks on the 2022 GeoAI crop mapping Competition  (ITU) 
16:05-16:15 Remarks from hosts of the 2022 GeoAI crop mapping Competition (FAO, UN OpenGIS) 
16:15-16:30  Best solution pitches by Teams (MDMJ)
16:30-16:35 Award announcements: prizes and certificates (FAO, UN OpenGIS) 
16:35-17:00 Outlook-The GeoAI Competition in 2023 (FAO, UN OpenGIS, ITU)