COVID-19: How mobile phone contact tracing can save lives – and preserve privacy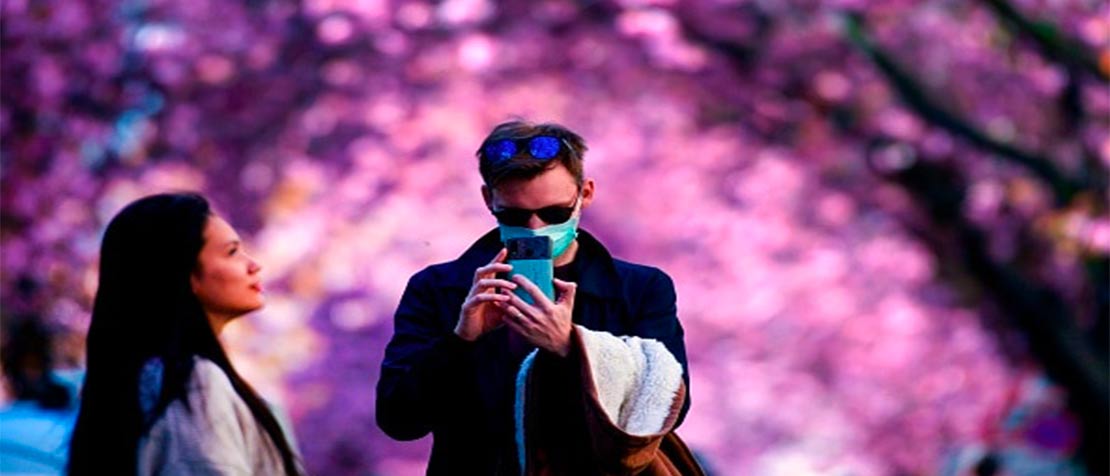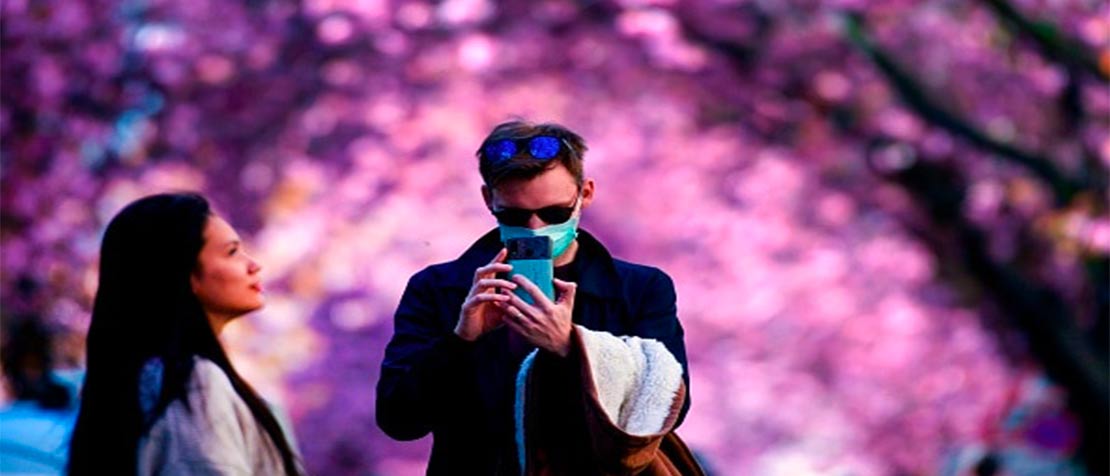 Cybersecurity
|
Health
|
Pandemic
Contact tracing is a key public health response to limit infectious disease outbreaks such as the global COVID-19 pandemic.
More than ever, authorities worldwide are using the power of mobile technologies to help them understand and manage the spread of COVID-19.
GPS, Bluetooth, cellphone masts and AI-powered big data analytics are now being used in countries across the world to collect data that helps authorities improve these efforts and save lives.
But how can we preserve personal privacy and maintain public trust while using these technologies to perform crucial contact tracing?
Key experts discussed these issues on Friday in Episode 2 of the AI for Good Webinar Series: COVID-19 – Using mobile phones & AI for contact tracing while respecting privacy.
Mobile technologies on the frontline in the fight against COVID-19
One central goal of contact tracing is to identify people who have come into close contact with people who have the virus, explained Reinhard Scholl, Deputy Director of ITU's Telecommunication Standardization Bureau (TSB), as he kicked off the webinar.
"Is it possible to have both privacy and health?" asked Scholl. "The fear is that the short-term emergency measures that have been taken right now will stay long after the madness has passed."
Indeed, many countries have felt the need to relax privacy laws during the crisis in order to use data to prevent the spread of COVID-19.
The webinar discussed current efforts to avoid that trade off — and to preserve personal privacy while providing effective ways to leverage mobile data that could potentially save millions of lives.
Kurt Rohloff, Co-founder and CTO of Duality Technologies, explained how his company allows organizations to apply advanced analytics and artificial intelligence (AI) to data while it is encrypted to generate insights without exposing protected data.
"Everyone wants to respect privacy, but everyone wants to stop COVID-19." — Kurt Rohloff
Mr. Rohloff told the audience how his company is currently providing solutions to help identify individuals exposed to COVID-19 based on location and time, without exposing personally identifiable information.
He explained how Duality uses homomorphic encryption to enable organizations to collaborate to analyze encrypted data. He said it is currently available for municipal interactions and described how it allows healthcare providers to identify COVID-19 exposures without sharing sensitive information with location data providers or viewing information pertaining to unexposed individuals.
'It's all driven by trust'
Rohloff also spoke of the need for trust and the importance of using open-source technologies.
"It's all driven by trust. It's one of the reasons that we advocate only the use of open source technology," he said. "Trust is required for collaboration. It's what has allowed us to work with big organizations."
"Everyone wants to respect privacy, but everyone wants to stop COVID-19," says Rohloff. "Collaboration enables organizations to move much more quickly. What we found is that, generally, if there is very strong privacy technology, it allows you to satisfy multiple jurisdictions so that it can be used much more widely."
A GDPR-compliant app to limit the spread of COVID-19?
Thomas Wiegand, Professor at the Fraunhofer Heinrich Hertz Institute and Chair of ITU's AI for Health Focus Group, also presented some of the latest efforts to combat COVID-19.
"We are making sure that privacy is preserved according to GDPR rules." — Thomas Wiegand
This includes his work with the Pan-European Privacy-Preserving Proximity Tracing (PEPP-PT) initiative to create an app that helps COVID-19 contact tracing using Bluetooth technology, machine learning and AI.
Once the app is installed, it sends broadcast messages when using the passive scan that runs on your phone when you have Bluetooth. The messages contain randomized codework that is uniquely mapped to the app.
"The phones can log each other's proximity. It's completely encrypted on the phone," explained Wiegand. "We are making sure that privacy is preserved according to GDPR rules."
Wiegand explained that they are building mechanisms to ensure that this is the case, for instance, by using no personalized information in the system at all.
The app can also be used when traveling between countries through an anonymous, cross-border exchange mechanism.
"It's not about competition. We should forget about all that. We need to solve this problem." — Thomas Wiegand
Once the COVID-19 crisis subsides, users can simply unistall the app once they don't want to be part of the contact tracing anymore.
82 per cent of webinar participants who took a real-time poll said they'd use the app if it was available.
A global standard?
Could this turn into a global standard?
Wiegand said they have received a grant from Botnar Foundation to help developing countries use the app. These countries would get help to support the data on the backend and financial support to set this up – if needed.
"We would then have this outreach programme for every country that signs up for this programme," he said. "This is not a competitive approach, not at all. If there is a better solution coming along, we would swap it with something else. It's not about competition. We should forget about all that. We need to solve this problem."
Wiegand said they will publish the protocol very soon and hope to have it become an ITU standard.
"Great perspectives," wrote one participant in a chat toward the end of the webinar. "And hopeful to see collaboration and problem-solving for social benefit over gaining competitive advantage."
*The AI for Good Webinar Series is a free, live series of talks, interviews and panels, featuring inter-disciplinary experts whose ideas, insights and solutions can help humanity leverage AI for good.
Photo by INA FASSBENDER/AFP via Getty Images