AI for Health: Big potential, big challenges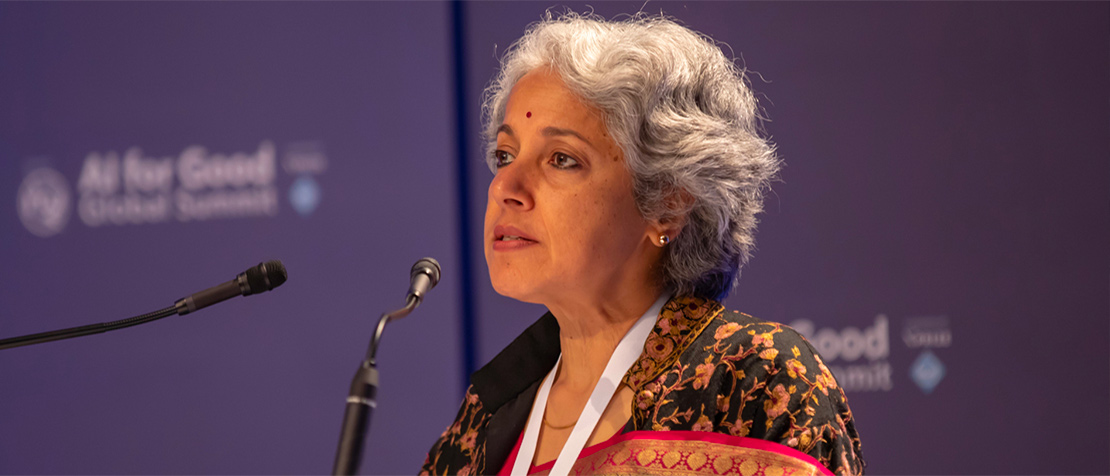 Health
Artificial Intelligence (AI) provides unprecedented opportunities to address ongoing challenges that stand in the way of providing quality healthcare for all.
AI's potential to assist medical decision-making at reduced cost is particularly immense. But before achieving what some have called a "healthcare revolution," current challenges surrounding data, quality control, AI algorithms and transparency need to be addressed.
These were core themes of the AI for Good Global Summit, where health "breakthrough" sessions held by the joint World Health Organization-ITU Focus Group on AI for Health (AI4H) looked to provide an overview of the approaches and challenges of AI through the lenses of representatives from regulatory agencies, international organizations, academia and the private sector.
As Director of the ITU Telecommunication Standardization Bureau Chaesub Lee explained, an important objective of the Focus Group is to address the challenge of establishing best practices in access and appropriate use of health data.
"This is one of the most important subject areas linked with our life and our future generations." – Chaesub Lee, Director, ITU Telecommunication Standardization Bureau
Standing in at 7 months of operation, the Focus Group is the fruit of the health breakthrough track of the second AI for Good Global Summit held last year – and aims to combine ITU's ICT expertise with WHO's health expertise to tackle the challenges of AI in healthcare through the development of a framework to evaluate AI-based methods for health and the identification of opportunities for international standardization.
"The problems that we have in healthcare around the world is not for a single company to solve, it's something that we need to partner on," said Hadas Bitran, Head of the Health Group in Microsoft's Israel R&D Center. "We can only do this together."
Addressing the outstanding challenges of AI and healthcare today, such as that of quality assurance, Chief Scientist at WHO Dr Soumya Swaminathan cautions against the risks of unevaluated technologies that may do more harm than good – and emphasizes the need for a governance framework.
AI for health: only as good as its data
The overlap of technology and healthcare has grown rapidly in recent years. Indeed, pharmaceutical companies are increasingly gaining similarity with data and analytics-focused companies, remarked Khair ElZarrad, Deputy Director of the Office of Medical Policy at the Center for Drug Evaluation and Research at the United States Food and Drug Administration.
The importance of clear, genuine and high-quality data in research was a common refrain throughout the discussions.
As Chaesub Lee detailed in his opening speech, "unqualified, low-quality data produces low-quality AI conclusions. In the health domain we have to avoid such a situation because it is directly linked to our lives."
"In the healthcare system … tolerance for mistakes is extraordinarily, extraordinarily low." — Yan Huang, Senior Director of AI Innovation and AI Health, Baidu
Liz Asai, CEO of 3Derm Systems, echoed the concern of accuracy and stressed the need to compare algorithms to current standards of care, as well as the importance of making sure that the training data on which algorithms are based is inclusive to all.
Yan Huang, Senior Director of AI Innovation and AI Health at Baidu, shared that AI's potential to scale up available medical expertise and address the challenge of a medical staff shortage is already a reality in China, where a combination of government support, civilian demand and technological advancements have shifted the healthcare system from "reactive treatment to comprehensive health management."
Baidu's Yan pointed out that information and communication technology (ICT)-based services are relieving healthcare bottlenecks at brick-and-mortar medical facilities and helping to provide better solutions such as online consultations, cloud-based proactive health management and smart service-supported diagnoses. However, a true health revolution with AI as a reliable tool instead of an advanced technology is not quite yet a reality, as transparency and explainability remain as outstanding challenges.
"The future of AI healthcare is bright, but we do think that this is not without challenges," said Yan. "There are a lot of big questions we need to ask ourselves before we see real AI healthcare utopia to come about."
Beyond diagnostic capacity
Maurizio Vecchione, Executive Vice President of Global Good and Research at Intellectual Ventures, stressed the need to go beyond research to do the "translational work" involving both the creation of data sets and clinical work.
"In order to get to making real clinical decisions that have the resiliency, that have the specificity, the sensitivity, […] we need more than machine learning. It's called cognitive intelligence, that is when real artificial intelligence comes into play. And how do you go beyond the simple machine learning to enable cognitive intelligence is the next chapter in the evolution of technology, and it's what you should be looking for."
Bitran from Microsoft's Israel R&D Center provided examples of AI currently being used at Microsoft to improve healthcare systems by tackling challenges such as clinical documentation, through automation.
From a regulatory perspective, ElZarrad from the United States Food and Drug Administration emphasized the importance of ensuring that quality is baked into the early stages of technology development – as well as the importance of communication with regulatory agencies.
Concluding the discussions, ElZarrad reminded the audience of the necessity of pulling back from the "hype" and seeing how an emerging technology such as AI can modify and improve current procedures such as clinical trials.
By Pamela Lian, ITU News