AI for Good building connections and expanding presence in South Africa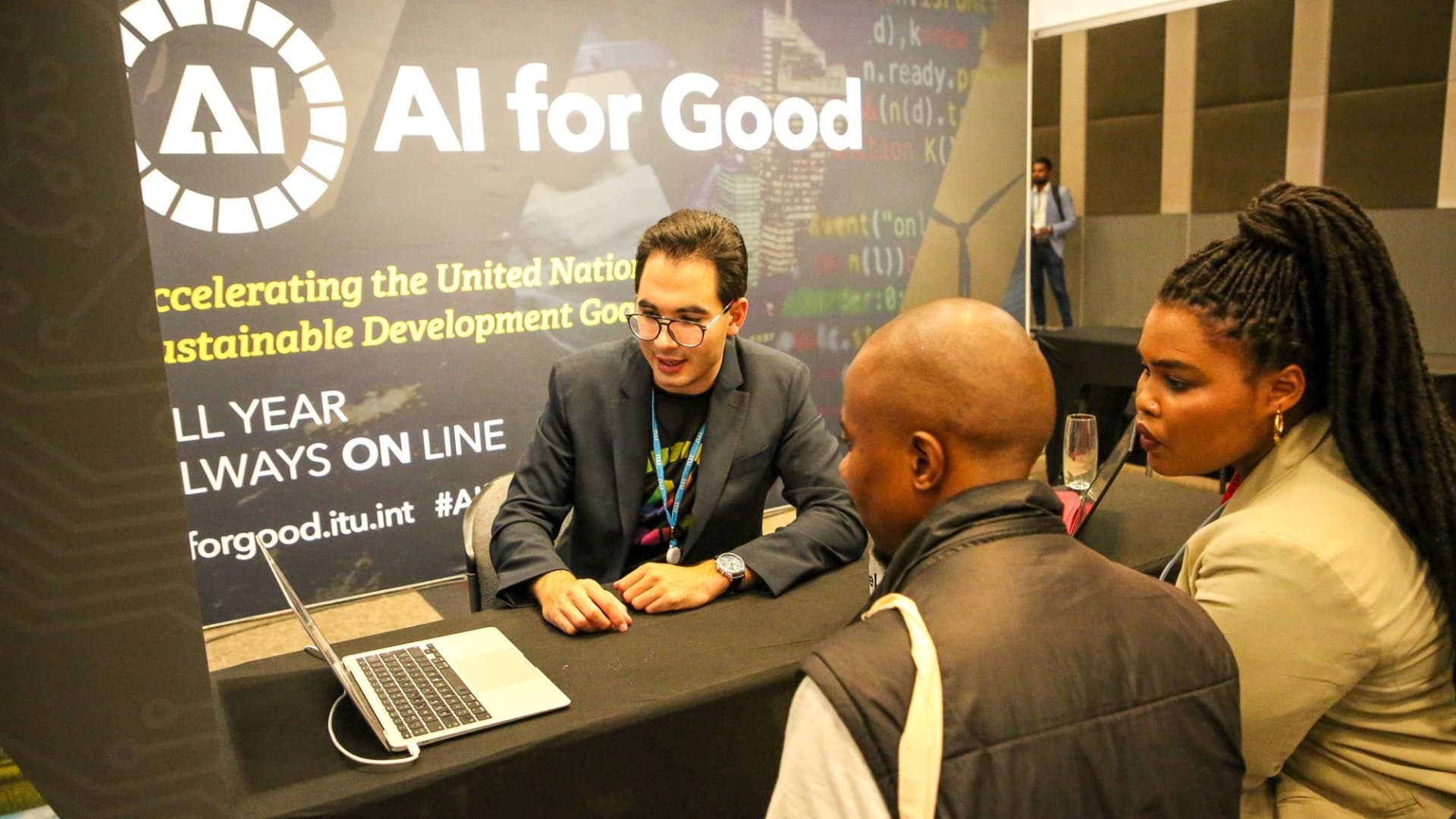 29 September 2022
0 Comment
Artificial Intelligence
|
Innovation & Creativity
At the largest AI event in Africa, AI for Good was present to build connections with AI innovators, change-makers at AI Expo Africa in Johannesburg, South Africa for this 2-day event.
The highly popular and well-visited AI for Good exhibition booth was a highlight for many, with giveaways and networking opportunities for the hundreds of visitors that were able to learn about the programmes and opportunities of joining the global AI for Good community.
On the opening day, Frederic Werner, Head of Strategic Engagement at ITU delivered the Opening Keynote to a packed crowd, highlighting the importance of AI to the United Nations' Sustainable Development agenda and problem solving globally. It was shown how AI can be harnessed for humanity's good. With so many emerging applications of AI, it is clear these technologies will be key to millions of new future jobs and may hold the key to building a more equitable world.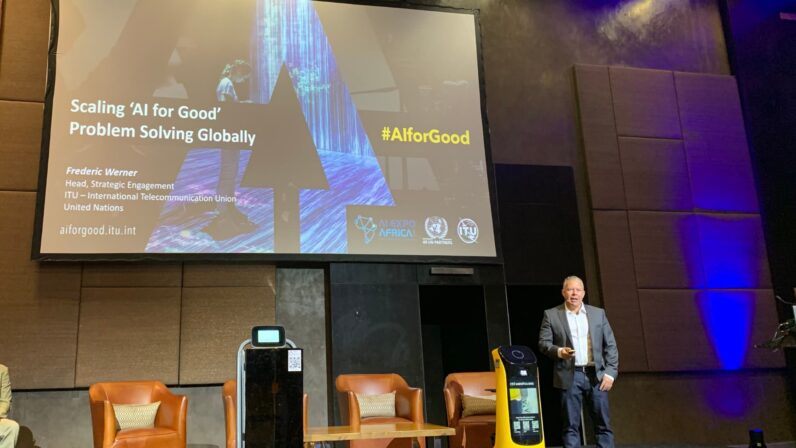 Speaking with Nick Bradshaw, the organizer of the event and founder of AI media, an Africa based digital publication, Werner spoke about the need to develop local AI solutions to tackle global problems. He also discussed how AI for Good pivoted from an annual AI for Good Global Summit to an "All Year, Always Online" AI-powered community matchmaking platform as well as the return to a physical Summit in Geneva in July 2023. You can watch the full interview here:
Guillem Martínez Roura, AI and Robotics Programme Coordinator, also delivered a Track Keynote covering how AI for Good is delivering on its action-oriented promise to advance sustainable development, and highlighted the many ways that AI innovators can build and connect with AI for Good. Including ITU Focus Groups, open challenges, free webinars and how to join the AI for Good Neural Network, the newest AI-powered match-making community platform.
In addition to presentations, talks and the exhibition spaces, the Dalle-2 Art Exhibition showcased the power of AI to spur new and unique interpretations with AI-generated art. These images illustrate the creative power of combining human and machine creativity, and this programme offered by OpenAI is currently being used at AI for Good to generate imagery for a range of programmes and products.
AI for Good has also launched a dedicated series on Artistic Intelligence Visionary Initiative (AIVI), highlighting the pioneers in the field of AI artistic creation. Watch the first two episodes in the series, including our latest interview with Sougwen Chung on human and machine collaboration.
As the partnership with AI Expo Africa continues to strengthen and grow, AI for Good will host a ground-breaking solutions-focused Global Summit next year in Geneva in July 2023. Throughout the exhibition and programme, AI Expo Africa will be present to continue to build connections with the global AI community and make a lasting impact on AI development in Africa.