"We need to think about safe and fair and ethical AI" – A conversation with Professor Joanna Batstone, Director of the Monash Data Futures Institute at Monash University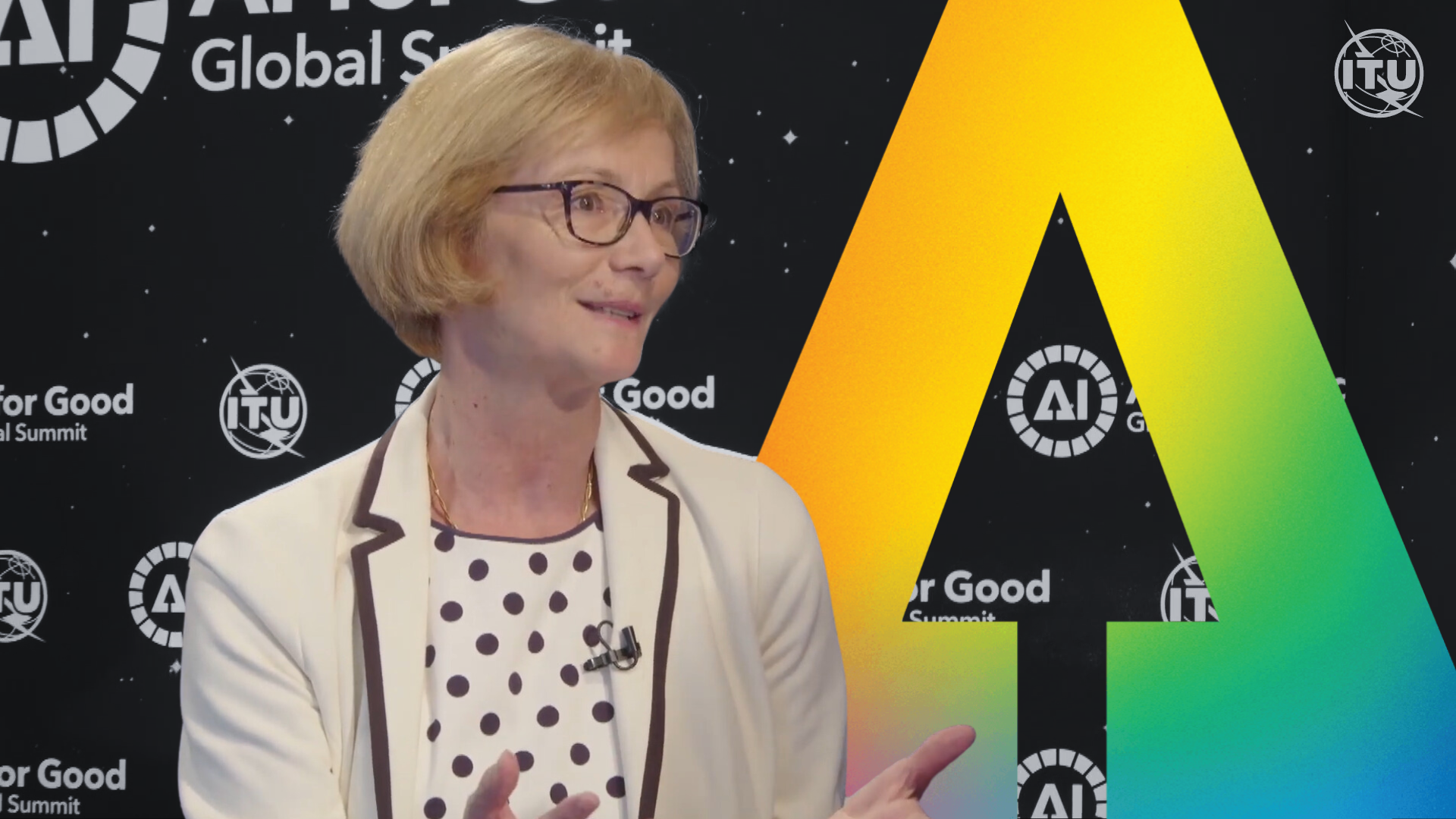 Artificial Intelligence
|
Global Summit
|
Interview
By Celia Pizzuto
The AI for Good Global Summit serves as a vital international platform for experts, researchers, and practitioners to discuss the potential of AI in addressing societal challenges. In this exclusive interview, Professor Joanna Batstone, director of the Monash Data Futures Institute at Monash University, shares her insights on the role of international forums, concrete examples of social good through AI, the importance of ethical technology, and the contribution of academia in advancing AI for societal impact.
"A forum like this international conference gives us the opportunity to connect with a global network of like-minded people who are also interested in developing AI solutions," said Professor Batstone.
She highlights the significance of such forums in sharing their work, establishing new partnerships, exploring collaboration opportunities, and engaging with a global audience. These events provide a valuable networking opportunity and pave the way for future collaborations in the field of AI and technology.
Professor Batstone emphasizes Monash University's investment in AI applications for health sciences. She mentions their partnership with faculties of medicine, nursing, health sciences, and pharmacy to develop AI solutions that improve health outcomes. This includes applications of AI in drug discovery, healthy aging, and clinical decision support systems. By harnessing AI, the university aims to enhance patient care, explore new treatment approaches, and provide support to clinicians.
Another area where AI can drive social good, according to Professor Batstone, is addressing climate change and its impact on public health and ecosystems. Monash University is actively involved in studying ecosystems and biodiversity affected by climate-related events such as bushfires and floods. By leveraging AI, researchers aim to understand the consequences of climate change on threatened ecosystems and develop strategies to mitigate its adverse effects.
Using AI in a safe and ethical manner
Ensuring the safe and ethical use of AI is paramount, as Professor Batstone points out. She stresses the importance of diversity and representation within the AI community.
According to her, "we need to think about safe and fair and ethical AI by also ensuring that the community of practitioners and developers is really representative of the community that we're trying to serve."
Monash University focuses on improving diversity in the AI workforce, with a specific focus on addressing the underrepresentation of women in AI-related roles.
Additionally, Professor Batstone emphasizes the significance of ethical frameworks and guidelines.
She mentions that "ethical frameworks, many governments around the world are now releasing best practices and guidelines from an ethics framework perspective for artificial intelligence."
Monash University is committed to developing AI solutions transparently, fairly, and in an accessible manner. The goal is to demystify AI, foster openness, and ensure the development of responsible and transparent AI technologies.
The role of academia in AI for societal impact
With over 500 researchers at the Monash Data Futures Institute, Monash University plays a crucial role in advancing AI for societal impact. Professor Batstone highlights the importance of interdisciplinary research and collaboration, stating that "a big focus for us is making sure that we're not just talking to the technologists." Monash University actively engages researchers from various disciplines such as arts, humanities, social sciences, business schools, and law schools to examine the broader impact of AI on society. By integrating diverse perspectives, Monash aims to harness the potential of AI while considering the broader societal implications.
Professor Joanna Batstone's insights shed light on the role of international forums, the tangible examples of social good through AI, the importance of ethical technology, and the contribution of academia in advancing AI for societal impact. Monash University's commitment to leveraging AI in health sciences and addressing climate change demonstrates their dedication to creating positive impacts in society. By emphasizing diversity, ethical frameworks, and interdisciplinary research, Monash University strives to ensure that AI technologies are developed and deployed responsibly, transparently, and for the benefit of all. Collaborations between academia, industry, and policymakers are crucial in driving positive change and fostering global progress through AI.