Here's how digital tools can transform mental health care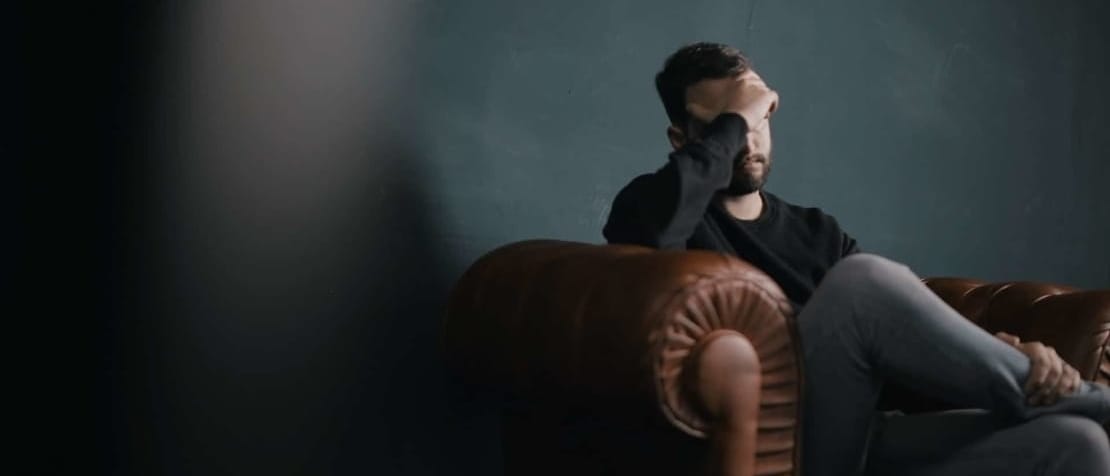 Health
The global burden of mental illness, both in terms of human suffering and economic loss, is catastrophic and rapidly growing. Worldwide, mental health conditions affect more than a third of the world's population. Just two conditions alone – depression and anxiety – result in a staggering estimated $1 trillion in lost economic productivity.
When committing to the United Nations' Sustainable Development Goals in 2015, world leaders emphasized the importance of promoting mental health and well-being worldwide. Yet three years later, the situation remains grim. Every year, 800,000 lives are lost due to suicide. In the United States alone, one in five people is living with a mental illness, and 60% of them receive no treatment. The situation is far worse in many low- and middle-income countries. Existing programmes are often underfunded or fragmented, and stigma continues to restrict individual and collective response. There is an overwhelming need for well-funded and sustained global action.
RELATED: Artificial Intelligence for Health: ITU and WHO accept 8 new use cases
International organizations are redoubling their efforts on this issue. Forward-thinking members of the World Economic Forum's Global Future Council on Neurotechnologies recently convened to explore the many ways that rapid advances in telecommunications, big data analytics (including machine learning), mobile technologies and biosensors – loosely grouped together under the umbrella term "digital technologies" – are poised to have a profound impact on diverse aspects of mental healthcare and treatment. Digital technologies are becoming increasingly available worldwide and will only continue to advance. Those that relate to our understanding of the brain and behaviour may have a particularly important role to play in improving mental health outcomes.
RELATED: Tell the world about your AI for Good project on ITU's AI Repository
At their most basic, such interventions could include straightforward telepsychiatry applications. These can deliver care effectively in areas with a low density of mental health professionals, using "remote psychiatrist" videoconferences and low-bandwidth text/SMS services to send medication and appointment reminders, and disseminate information around mental health.
Furthermore, the small, unobtrusive sensors on our ubiquitous mobile devices can capture streaming data on aspects of patients' physiology, behaviour and symptoms in real time. Though any implementation of policy or practice in this area must be ethically and carefully developed, it is clear that the growing volume of data generated by these devices, and our ability to collect and upload it into centralized servers, presents a tremendous opportunity.
These tools can help enable early diagnosis, track disease progression or course-of-illness data, and predict decline or relapse. This data can also provide physicians with objective information on how patients are doing between clinical visits. As more longitudinal data is collected, machine learning-based models may be able to predict serious oncoming events such as suicide attempts, depressive relapses, psychotic episodes, or panic and anxiety attacks. Use of such predictive tools could also allow for more timely interventions, either digitally or through referral to hospital-based clinical care.
RELATED: How an AI chatbot aims to advance health and for rural women in Pakistan
Digital-based mental health interventions have already been shown to work in experimental settings and, in some cases, have been successfully scaled for use in larger populations. The first wave of digital interventions has been based on the web-based administration of cognitive behavioural therapy (CBT). This is often assisted by trained psychologists, and is increasingly delivered by autonomous AI-powered chatbots that offer personalized counselling and psychosocial interventions through highly scalable platforms with minimal incremental costs.
Encouragingly, simple and readily accessible technologies such as mobile phone-based interactive voice response systems have already been used in some of the most impoverished communities in Pakistan to identify and assist the families of children with developmental disorders. At the other end of the economic spectrum, programmes such as the MoodGym, developed in Australia, have delivered web-based psychotherapy to more than one million young users, mostly in high-income countries.
Despite the extraordinary promise of such interventions, the Council also discussed the need to develop ethically driven policies and practices in this area. The current landscape is littered with thousands of "apps" with nebulous or misleading claims, backed by little or no evidence. This is true even as increasing numbers of digital therapeutics with specific efficacy claims are going through the regulatory process. Another fundamental hurdle concerns generalization – the ability to scale interventions beyond the scope of the initial study to the general population.
RELATED: Four ways to scale up solutions in artificial intelligence for health
Ethical matters such as the existence of sound evidence to support the utility of any intervention, its ease of use and interoperability, and privacy and security issues must remain at the forefront of any attempt to use digital technologies to improve mental health outcomes. It should be remembered that while seeking and obtaining mental healthcare, people share some of the most personal aspects of their life. Any breach of privacy can be catastrophic for their further well-being. Another key concern is the potential of digital technologies to increase existing inequities across diverse populations in terms of access to care, whether due to economic factors, bandwidth access, language barriers or the possibility that only the most privileged users may have the ability to take advantage of digital technologies.
Humanitarian, social and economic imperatives demand action from global leaders on mental health. Individuals and families are suffering. Economic costs are soaring. Lives are being lost. Nevertheless, the Council sees a promising path forward, driven by the growing ability to harness these ubiquitous technologies and apply them in an ethical manner to improve mental health outcomes worldwide.
The original version of the article first appeared on the World Economic Forum Agenda. Find the original here.Views expressed in this article do not necessarily reflect those of ITU.