Footballer Casillas adopts AI to monitor heart health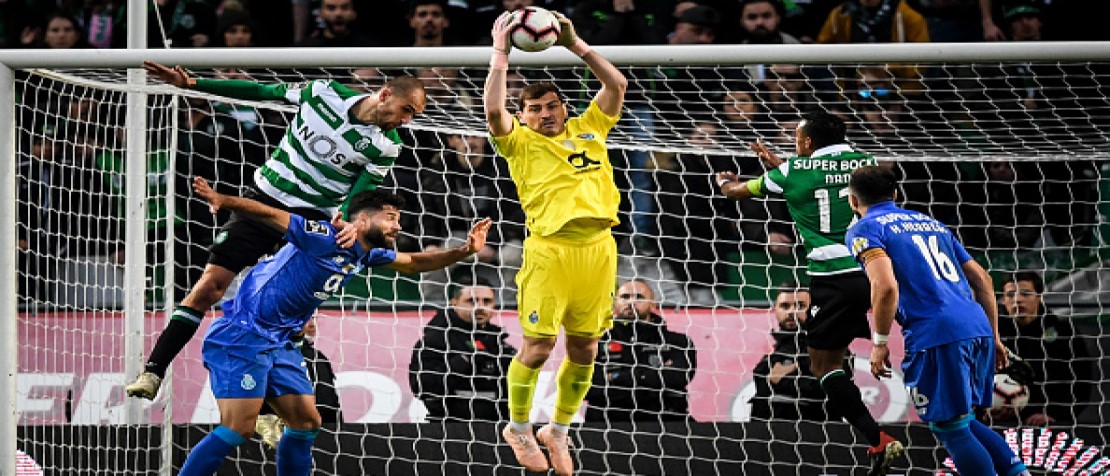 Health
|
Sport
A heart attack during a training session led former Real Madrid goalkeeper Iker Casillas on a quest to better understand his cardiovascular health – and to championing artificial intelligence (AI) to help others like him.
Casillas is backing IDOVEN, a health technology start-up that uses cloud data analysis and AI-powered algorithms to diagnose cardiac ailments.
Cardiovascular diseases are the leading cause of deaths globally, with low- and middle-income countries being particularly vulnerable to these ailments and their impact on lives and livelihoods.
Early detection, monitoring, and management are three ways to help avoid premature deaths due to cardiovascular diseases.
Automating heart check-ups
Dr Manuel Marina Breysse, cardiologist and CEO of IDOVEN, says artificial intelligence can automate the crucial diagnosis of cardiac arrhythmias. Every year, 300 million electrocardiograms (ECGs) are analysed manually by experts around the world. Outsourcing this to machines that can do it in less than a second would save considerable time and money.
IDOVEN tries to do this by combining AI with non-invasive analytical technology, with cloud-based systems giving automated results that facilitate early detection, remote diagnosis, and treatment.
For Casillas, access to IDOVEN along with the support of his regular cardiologist brought him peace of mind about his health.
"When I had my cardiac event, I came across Manuel and IDOVEN. I became interested in my own health, obviously, but also that of my fellow sportspersons. IDOVEN can help you to feel secure because your heart and body are being monitored," he said in a recent AI for Good keynote.
Building an efficient healthcare system
Along with causing fatalities, cardiovascular diseases are the single largest cost driver for the global healthcare system, according to Dr Breysse. "As a cardiologist, I have seen this pain first-hand every single day," he said. "And we realized that the problem was time."
Doctors were spending hours every day analysing ECGs to diagnose arrhythmias, and this was racking up costs. Dr Breysse and his colleague felt AI could offer a more efficient solution.
Their Willem AI server, named after the 'father of the electrocardiogram', Nobel Prize laureate Willem Einthoven, is a cloud platform that reads ECGs of any duration from any manufacturer or hospital.
"Willem currently diagnoses the 74 most frequent arrhythmias, which affect 10 per cent of the global population, with an accuracy higher than 90 per cent," said Dr Brysse.
It has also proven able to predict the behaviour of atrial fibrillation, the highly common heart rhythm disturbance that affects millions, over a period of six months. IDOVEN and other AI solutions could be rolled out at larger scale as part of mass screening campaigns for asymptomatic diseases. "The earlier the diagnosis, the better the prognosis of the patient will be, and the lower the cost will be," Dr Brysse added. "It is a really important tool that came a few years ago and will stay forever."
But healthcare systems and hospitals, along with policy-makers and patients, must all pursue digitization to create the framework for remote digital medical care.
Leveraging specialist knowledge
IDOVEN's experts say their product depends on deep knowledge and specialist skills from the human side.
"To train AI algorithms, you need to build a team of talented people with knowledge of the subject, because you need to do supervised learning," Dr Brysse explained. Supervised learning is an approach where these algorithms you are creating are trained with input data where experts' knowledge has been included.
Algorithms are fallible, vulnerable to unnoticed biases or skewed data. Training must be balanced with the testing of datasets to improve the accuracy of technology in the real world.
Algorithms need "real heartbeats" from both the sick and the healthy.
Yet tensions can arise around personal medical data.
For now, IDOVEN has created a system for people to voluntarily donate their digital heartbeats for research and development.
"Institutions, governments and companies should create reliable frameworks where people feel comfortable sharing data," Dr Brysse said.
Interested in the topic of AI for health? Explore the work of the ITU/WHO Focus Group on AI for Health (FG-AI4H)
Header image: Goalkeeper Iker Casillas (C) grabs the ball during the Portuguese League football match between Sporting CP and FC Porto at the Jose Alvalade stadium in Lisbon on January 12, 2019. Image credit: PATRICIA DE MELO MOREIRA/AFP via Getty Images