Go back to programme
Improving disaster response at the edge and in pandemics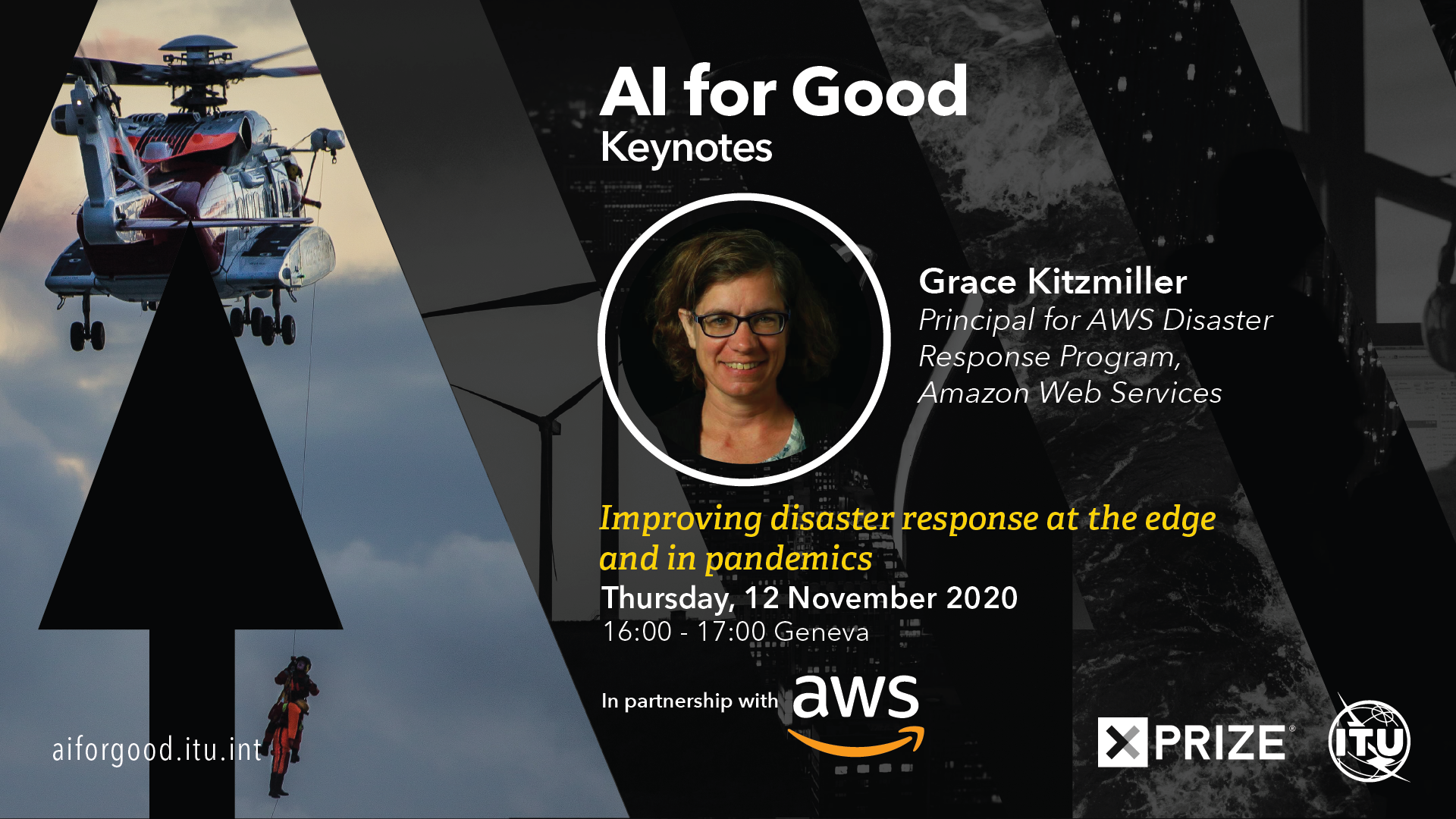 Youtube
* Register (or log in) to the AI4G Neural Network to add this session to your agenda or watch the replay
The Amazon Web Services (AWS) Disaster Response Program, launched in August 2018, is focused on helping governments, inter-government organizations, and nonprofits plan for, respond to, and recover from natural disasters and outbreaks with the help of AWS technology. In this session, Grace Kitzmiller (Principal for AWS Disaster Response Program) discusses how her team of experts uses cloud technologies to enable organizations to stay connected, maintain continued access to critical workloads and datasets in limited or disconnected environments, and provide critical services when and where they're needed most.
The webinar covers:
– AWS disaster-response technology to take data collection and compute capabilities to the edge
– How to leverage datasets to improve and accelerate response capabilities
– Accelerating application development to deploy relief and response services
To help attendees understand the potential of the AWS Disaster Response program, we provide a detailed use case of how AWS enabled a virtual call center solution to ensure that hurricane survivors could connect with volunteers to receive critical services.
This webinar also covers how AWS partnered with the University of Washington Medicine and University of North Carolina Health to deliver and scale relief services in the midst of the COVID-19 pandemic. In both of these use cases, medical service and research teams employed Amazon Lex (a service used to build conversational interfaces using voice and text, leveraging the same machine learning and deep learning technologies that power Amazon Alexa) to build chatbots that provide information on COVID-19 testing, offer 24/7 medical consulting, route patient requests to the relevant teams, and scale these services across increased call volumes during the pandemic. Through the AWS Diagnostic Development Initiative, AWS also supported researchers at the University of British Columbia and Vancouver General Hospital to employ AWS machine learning services to develop models based on thousands of chest images of COVID-19 patients from around the world to better determine the presence of COVID-19.
The session concludes with a fireside chat between Grace and Bilel Jamoussi, Chief of the Study Groups Department, Telecommunication Standardization Bureau at the ITU.