Go back to programme
AI and regenerative medicine: AI-enabled manufacturing of stem-cell based therapies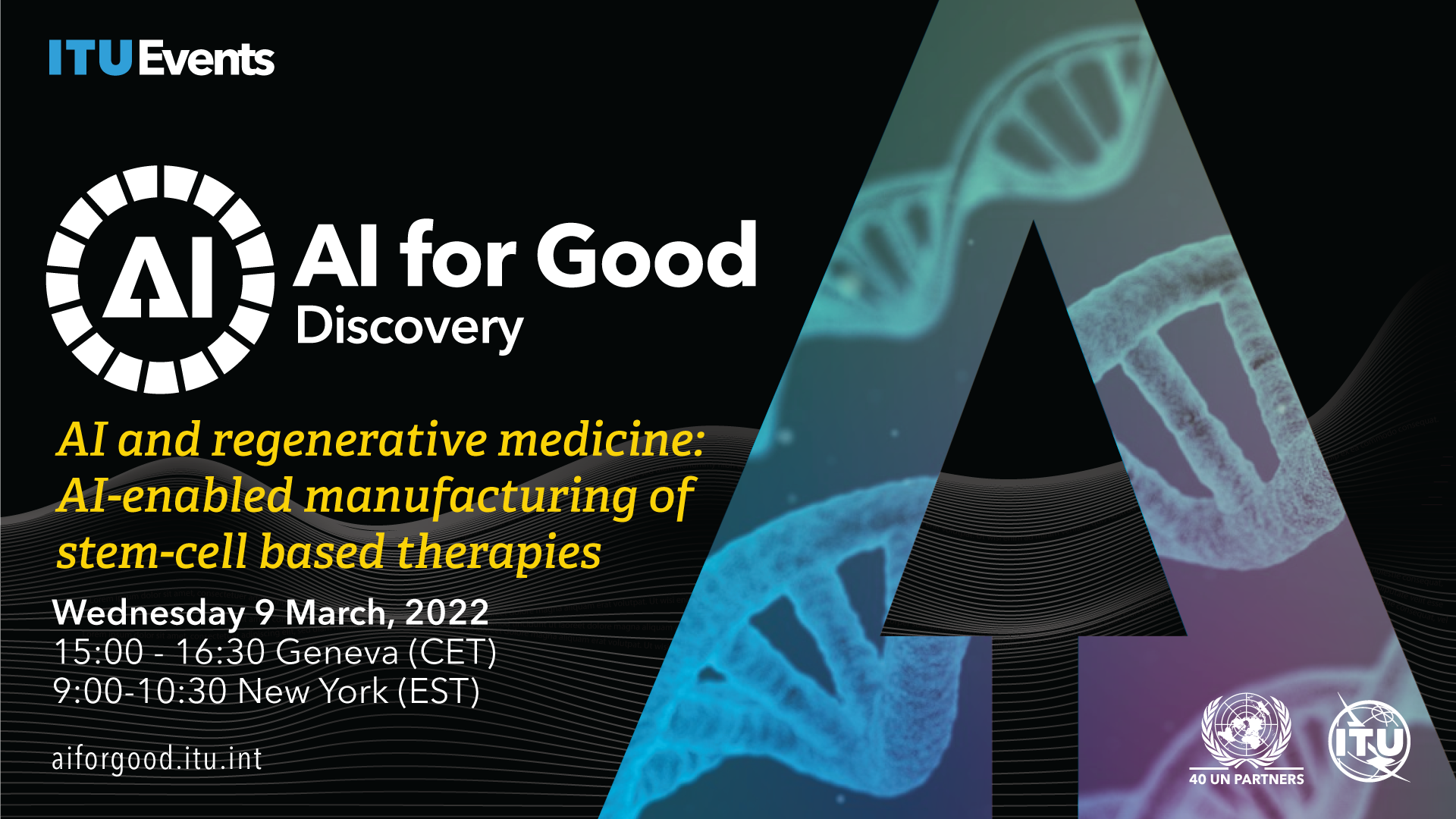 * Register (or log in) to the AI4G Neural Network to add this session to your agenda or watch the replay
The use of AI has the potential to transform many sectors in medicine. This AI for Good talk highlights AI applications in the manufacturing of stem cell-based therapies for regenerative medicines. Stem cell-derived regenerative medicines are poised to cure some of the toughest diseases within this decade, including Parkinson's, diabetes, and heart disease. Patient-specific cells provide the safest, most effective cures for these indications. However, current autologous processes are not scalable due to extensive manual handling, high variability, and expensive facility overhead. 
AI could allow personalized regenerative medicines to become viable at large scale for the first time using an AI-driven manufacturing approach. Cellino's platform combines label-free imaging and high-speed laser editing with machine learning to automate cell reprogramming, expansion, and differentiation in a closed cassette format, enabling thousands of patient samples to be processed in parallel in a single facility. 
This live event includes a 30-minute networking event hosted on the AI for Good Neural Network. This is your opportunity to ask questions, interact with the panelists and participants and build connections with the AI for Good community.