Go back to programme
"ETRI's AI for making a better tomorrow" Episode 2 – AI-based language learning technology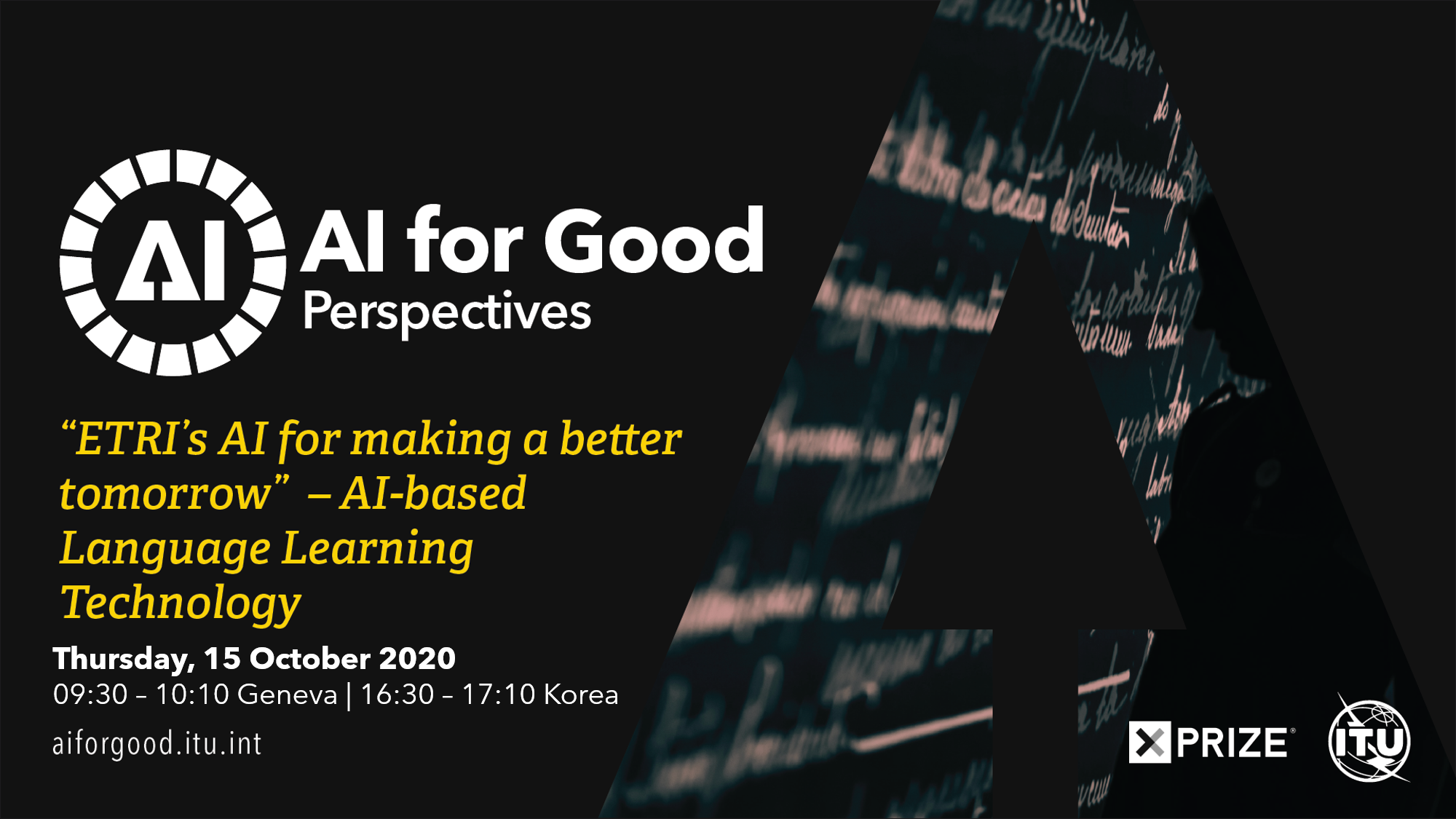 Zoom
* Register (or log in) to the AI4G Neural Network to add this session to your agenda or watch the replay
In this episode of AI for Good Perspectives, key experts from ETRI introduce an artificially intelligent language tutor that can listen, talk and teach based on educational contents. They will discuss how high-performing speech recognition and dialogue processing technologies allow the AI tutor to effectively achieve its goals.
IN THIS EPISODE, WE WILL DISCUSS…
(1) Speech recognition technologies enable Listening: The AI tutor recognizes non-native English spontaneous speech "as is" with grammatical and idiomatic errors, provides feedback on the pronunciation and fluency.
(2) Dialogue processing technologies enable Talking: The AI tutor handles on-topic conversations with task-oriented dialog technology, and covers off-topic conversations with a hybrid open domain dialogue technology. It also gives feedbacks with grammar checking and error correction, and suggests proper expression for student's reference.
This AI for Good Perspectives episode is part the "ETRI's AI for making a better tomorrow" series.
WHAT IS AI FOR GOOD PERSPECTIVES?
AI for Good Perspectives are interviews, viewpoints and presentations from the AI for Good community, moderated by professional journalists and available on demand.