Go back to programme
Assisting doctors with Rita, an AI tool that helps reduce clinical admin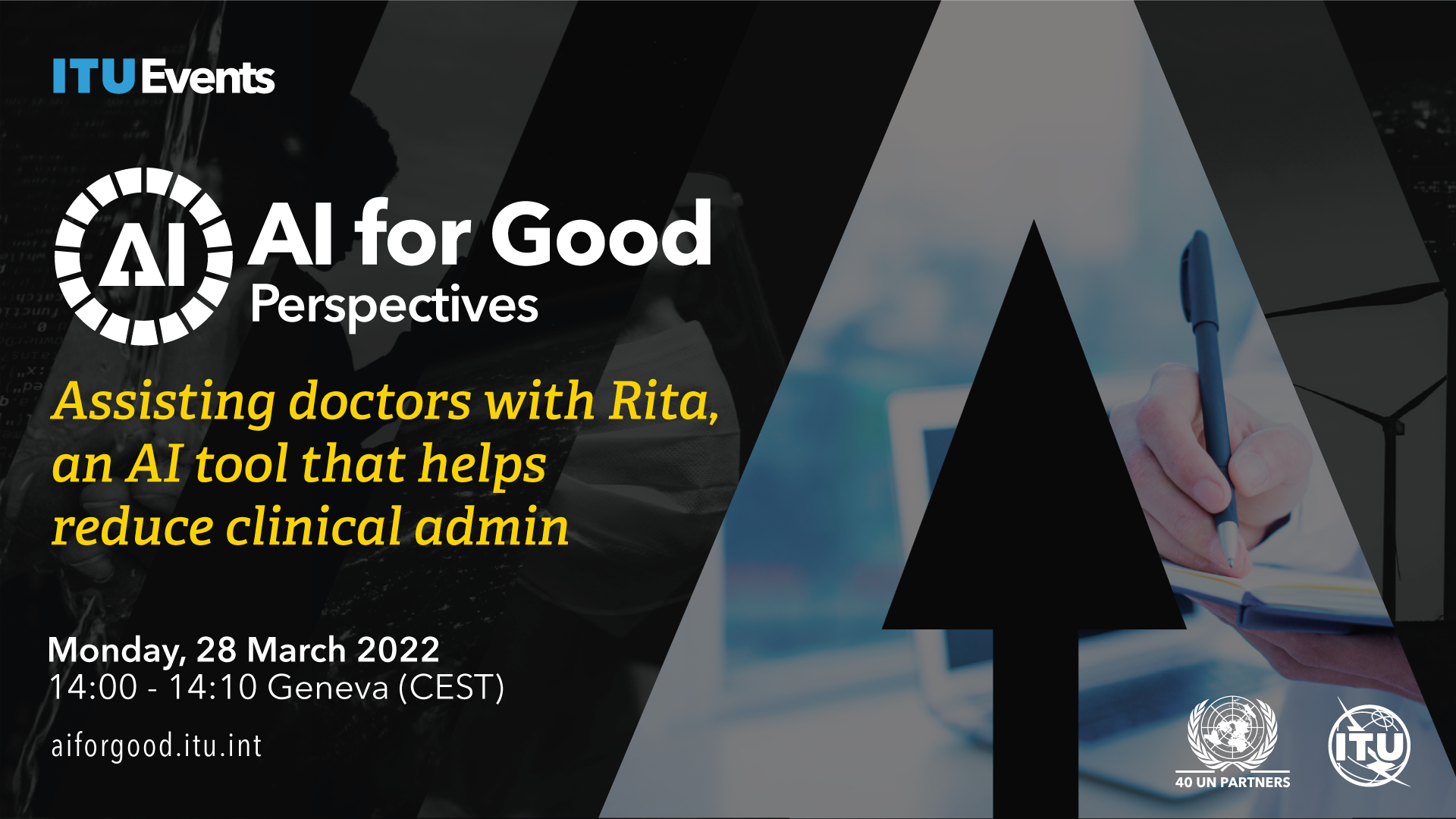 * Register (or log in) to the AI4G Neural Network to add this session to your agenda or watch the replay
While national and global shortages of clinicians continue to increase, studies show that up to 20% of clinician's time is still focused on administrative tasks. This AI for Good Perspective features Sunny Dosanjh, a Healthcare AI and Data Leader at Deloitte UK, who together with his team set the goal to reduce clinical admin tasks by creating an AI tool called Rita,. Find out how AI is assisting doctors to focus more on their patients and reduce the impact of the clinician shortages.
WHAT IS AI FOR GOOD PERSPECTIVES?
AI for Good Perspectives are interviews, viewpoints and presentations from the AI for Good community, moderated by professional journalists and available on demand.