Who decides the future of artificial intelligence Young people if we support them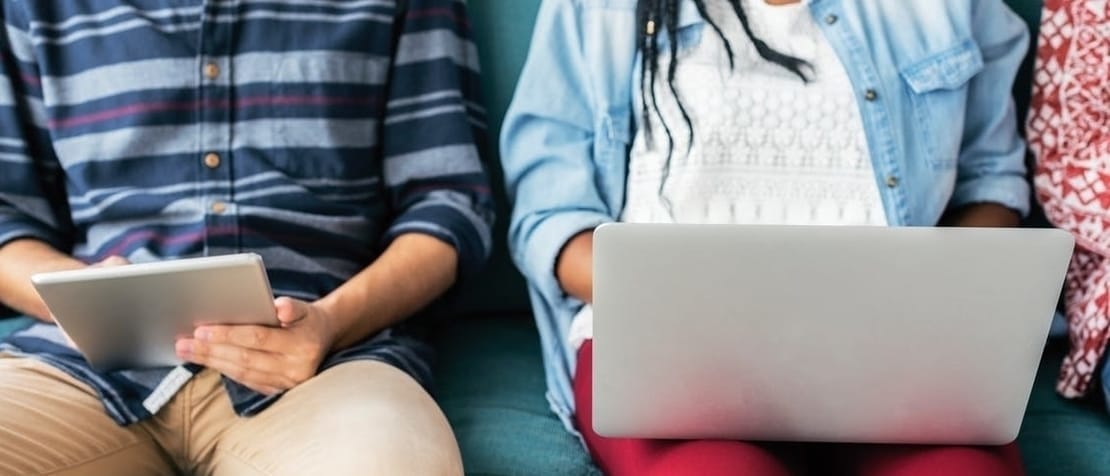 Innovation & Creativity
Today, young people are in pole position to steer the best possible future of the development of artificial intelligence (AI).
As Douglas Adams famously said: "Anything that's invented between when you're fifteen and thirty-five is new and exciting and revolutionary and you can probably get a career in it. Anything invented after you're thirty-five is against the natural order of things."
The next generation are coming of age as the most exciting chapter in the development of AI is written. And there is a huge opportunity for organisations to harness the power of this younger generation to play a guiding role in how this technology is used and develops.
This would seem especially true as millennials are often seen as digital natives, having grown up with technology. However, as Jonnie Penn, an AI researcher at the University of Cambridge and MIT, points out: "We know now that what is true offline is true online as well: not all young people receive equal access to training or opportunity. The countries that invest to rectify this imbalance will benefit most from the Fourth Industrial Revolution, which will be shaped by many voices."
As a teenager, Penn co-founded The Buried Life, a successful media startup in North America that empowers millions of young people worldwide to find purpose in their life. Making sure that all young people have access to technology and therefore have a voice and platform to discuss how it develops is vital.
Change at an unprecedented pace
This is particularly important as the the world of work is experiencing a huge amount of change at an unprecedented pace, with disruptive innovations like robotics, gig economy services or collaborative commerce putting traditional jobs at risk.
PwC analysis suggests that the biggest perceived driver of change to work is technological innovation.
"The future is bright for young people in AI, as long as they're given a seat at the table." – Jonnie Penn
Education systems have so far struggled to cope with these rapid changes in skills structure and alternative forms of education currently lack in scale and impact. There are lots of questions about whether our educational systems are set up to help young people navigate these changes.
Diversity and empowerment
AI has the opportunity to harness young people's huge transformative potential and help prepare them for the changing future of work, and business and government have a huge role to play here.
A first important step for organisations will be to foster diversity and inclusion as a way to prove their value to young people.
"Leading firms that provide things like paid mentorships and apprenticeships for young people — especially disenfranchised young people — often find, much to their delight, that the learning happens both ways! Execs learn too. This is called a reverse mentorship," says Penn. "Many traditional organizations will need to catch up, culturally, in order to be recognized as competitive now that youth around the globe are rewriting norms around gender, sexuality, mental health, environmentalism and human dignity. This process, unsurprisingly, begins with diversity in hiring. It extends all the way into the DNA of an organization. Anyone can lead now."
Many large organisations have acknowledged the value brought by the different perspectives young people bring. They are making important steps in empowering young people to voice their opinions and playing an active part in the work of reimagining and transforming organisations future.
I am delighted to see an increasing number of innovation and disruption initiatives across PwC business lead by young people with support of senior stakeholders in the firm.
For key insights on trends in AI, read the recent edition of the ITU News Magazine:
But responsible deployment of AI needs to consider the impact it will have on the workforce and how best to support current and future employees by providing upskilling and education programs.
We have seen an increase in the number of apprenticeships, and fellowships, as a way to bridge the skills gap and create a young digital workforce. PwC's technology degree apprenticeship is one of the many example of businesses providing young people with alternative career pathways.
To address both gender and age diversity in the tech industry, a new initiative, the Tech She Can charter has launched, backed by over 40 organisations including PwC, JP Morgan, British Science Association, Tesco and the UK Government.
The charter, a cross-society collaboration aimed to support and inspire more young girls to consider a tech career, helps address two Sustainable development Goals – number 4 on inclusive and equitable quality education and number 5 on gender equality and empowerment for all women and girls.
"By working together we can reach more females at an earlier stage of their lives. We need to work harder to raise awareness about the exciting range of technology roles out there, in a sector that has the power to change the world. Promoting visible and relatable role models is a huge part of this, as it's hard for girls to aspire to be something they can't see" says Sheridan Ash, Women in Tech leader at PwC and founder of the Tech She Can charter.
Participation in AI ecosystem is key for youth empowerment
At the society level, young people can and should be involved in the process of reimagining democracy and the governance processes.
"Governments should invite young people to rapidly prototype new civic and educational institutions such as citizen juries, digital field hearings, and local e-government projects. Such mechanisms, if scaled, could allow the general populace to learn about, engage with, and ultimately benefit from democratic digital systems and responsible AI" says Jonnie Penn (adapted from, APPG AI Written Evidence Session Feb 2018). The Government of Canada, he notes, just launched its pioneering Digital Youth Advisory Committee.
RELATED: 3 ways to use ICTs to engage youth and reach the SDGs
There is another level of participation of young people, a more hands-on approach developing AI solutions.
In our work, we had the opportunity to interact with various groups where young people learn to code Alexa apps or program robots. It's fascinating to sit and listen to them as they see limitless opportunities for the future uses of AI, they think bold and far. When asked 'what do you think AI can do for you' each of them listed a different big idea of what they would do with AI.
It is exciting to see how young people imagine uses of AI to address humanity's biggest challenges, not just business opportunities. They think of 'AI for Good' solutions both as a tool to fix societal problems, big or small, and a way to reinvent the way we coexist, build on our shared values.
"The future is bright for young people in AI, as long as they're given a seat at the table," says Penn. "I wonder sometimes where the next Mark Zuckerberg is. How old is she or they? What sort of educational opportunities did they receive?
"I'm so pleased to see the 2018 AI for Good Global Summit prioritize youth issues," Penn concludes. "This will be a great place to have that conversation and to let young people be heard about the opportunities they need — and what they can offer in return — to reach a brighter future."