Prepare for impact: How AI is tackling the world's toughest problems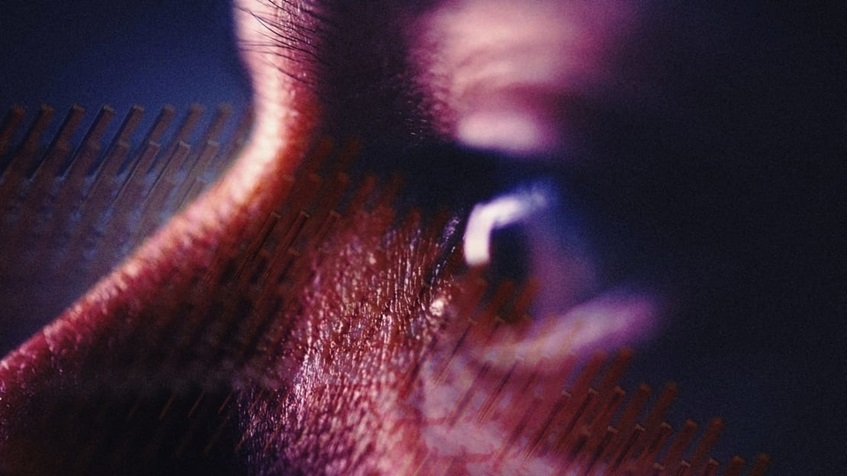 Inclusivity
|
Innovation & Creativity
Technology has drastically transformed the world we live in and the way we lead our daily lives throughout history. As recent innovations in artificial intelligence (AI) and machine learning accelerate the pace of change, they are opening up valuable opportunities to tackle developmental and humanitarian crises gripping the world.
More than buzzwords, AI and machine learning are powerful tools that can contribute to solving real-world problems, posited Bill Richmond, Senior AI and ML Evangelist at Amazon Web Services (AWS), during a keynote session at the year-round AI for Good Global Summit 2020.

Opening up to possibilities
As an "Evangelist", Richmond helps governments, organizations and other AWS customers understand the potent capabilities of AI and machine learning-enabled solutions. His mission is to challenge assumptions that AI is an expensive tool solely meant for specialists.
"A lot of people think that you have to be a data scientist or have a PhD to incorporate any of these technologies," Richmond said, pointing out that these innovations can in fact be straightforward and inexpensive to use.
For example, Richmond brought up an application that uses facial recognition to authenticate an employee's access to a building, which requires just three lines of code.
"Twenty years ago, this would be extremely difficult if not impossible to do. In today's world, you start by creating a face collection to store scanned badges," he said. The next steps, he explained, would be to detect faces in images and add them to the collection, and then capture and compare an employee's face to the collected images.
Democratizing AI
According to Richmond, machine learning is viewed as three layers at AWS. The top and middle layers cover AI services and machine learning services respectively, while the bottom layer is where data scientists and other specialists work with machine learning frameworks and infrastructure.
AI services provide ready solutions for common use cases, such as speech-to-text, chat bots, personalization, forecasting, fraud, contact centres and so on. "If your machine learning problem does not fall into one of those categories but you still want to do things as easily as possible, that's where the middle layer resides," Richmond said.
He illustrated the ease of using AI-powered speech analytics with Amazon Connect, which he referred to as "a call centre in the cloud".
During a live call, the application transcribes the speech to text, translates it to another language, detects relevant keywords, classifies the data, analyzes sentiment and uses these elements to offer actionable recommendations that the agent can take to satisfy the customer.
Using this system does not require AI or machine learning expertise, Richmond said.
"It is now easier than ever to add AI capabilities. These are pre-trained AI services that provide ready-made intelligence for common use cases like personalized recommendations or modernizing your contact centre," he added.
Combining solutions to address global concerns
AI's power multiplies when combined with other technologies like the internet of things (IoT).
Richmond cited SkinVision as an example. A free-to-download app, it allows people to scan their bodies in their own homes and have the results assessed within 30 seconds by machine learning models trained on millions of images. In areas with limited access to quality healthcare, this tool has significant potential.
Personalization for enhanced customer service and understanding will have the biggest impact on society – at least in the short term, according to Richmond.
For example, Invoke Learning's education-focused AI uses a serverless architecture including Tensorflow and Sagemaker to help universities improve enrollment, engagement, student success and retention.
At the macro level, AI is being deployed to tackle humanitarian crises and help the world move closer to achieving the UN Sustainable Development Goals.
For example, Marinus Analytics uses Amazon Rekognition to provide "victim-oriented policing" against sex trafficking. "Law enforcement are able to effectively search through millions of records on the dark web in seconds to find these victims," Richmond explained. The Traffic Jam FaceSearch application was used to identify an estimated 3,800 victims in 2019.
AWS is also supporting the UN, the World Bank and the Red Cross to succeed in preventing future famines with their Famine Action Mechanism initiative.
Satellite imagery, conflict data, weather forecasts, local food prices and other data are fed into machine learning models which can predict impending food crises six to 12 months in advance, Richmond said, giving organizations a head start to plan and intervene in time.
Ongoing debate around ethics
There are several questions about the philosophies and ethics of using AI. These debates about a machine's scope and limit, its rights and liabilities are set very much in the present, according to Richmond.
It has also been acknowledged that data is often imbued with human biases, which can then be passed on to and replicated by machine learning models. For instance, an AI hiring system fed by historical data that skews in favour of men risks replicating entrenched gender bias.
To tackle these pressing issues, thought leaders and researchers from technology, business, entertainment and education came together in 2017 to endorse the Asilomar Principles that seek to ensure that AI will help and empower people in the future, Richmond said.
Trust is also a topic of discussion between the ITU and the World Health Organization who are working together to develop a benchmarking framework to check the quality and testing of AI models in the health sector.
Opportunities in disruption
Richmond reiterated the need to think and prepare for the impact and opportunities that AI will have on industries, both positive and negative.
For instance, the World Economic Forum estimated that artificial intelligence is likely to displace about 75 million jobs by 2022, but will create another 133 million new roles.
Richmond highlighted Japan's Society 5.0 blueprint for a sustainable, inclusive socio-economic system powered by AI, big data analytics, IoT, virtual and augmented reality, and robotics. The three priority areas are health, mobility and productivity. Canada and the United States have also launched initiatives to envision how AI can create a better future for their citizens.
"Worldwide, [more] governments need to pick this up right now," advised Richmond, adding that disruption is inevitable, and organizations and governments need to know how they plan to handle it. Richmond brought up the example of Tesla becoming the world's most valuable carmaker with its electric vehicles, concluding:
"You can do what's good for the world and is still good for your company."
With the pace of technology rapidly increasing, the need to prepare for its impact is more important than ever. Technologies such as cloud and quantum computing, 3D printing and social media that are taken for granted now are still relatively new innovations. "Technology changes at an exponential rate and the world is going to change more in the next 20 years than it has in the last 200 years," Richmond posited.
"So the question you have to ask yourself is: are you ready?"