How using AI can benefit society?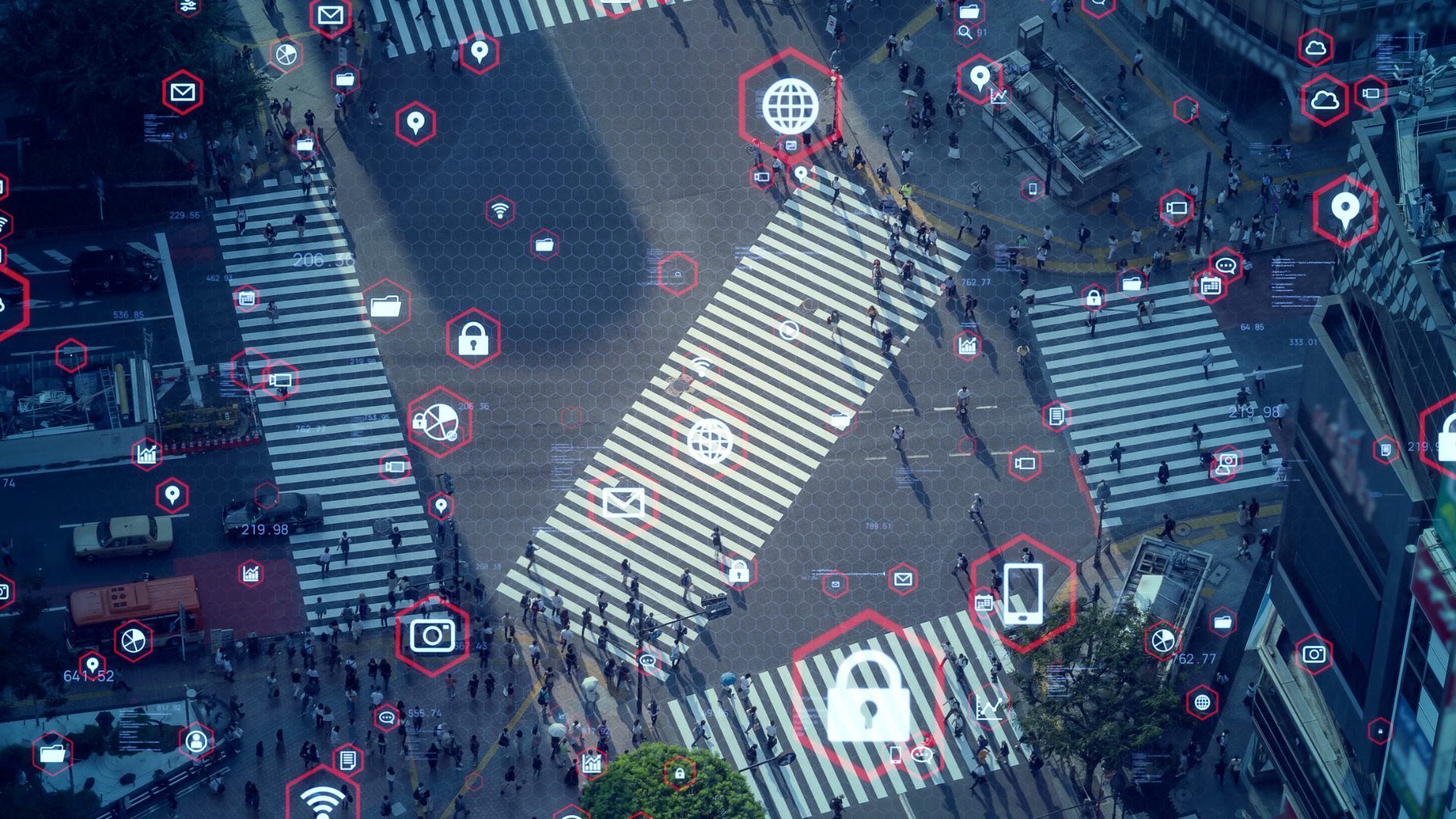 Artificial Intelligence
|
Global Summit
by Alexandra Bustos Iliescu
We are getting close to publishing the United Nations International Telecommunication Union AI for Good Global Summit programme (6/7 July, Geneva) and the Summit is already looking to be over-subscribed based on our early confirmed speakers.
Early bird VIP discount of 40% ending TODAY!
Register now to get the benefits and secure your spot to the most expected AI event of the year!
The Follower project by artist Dries Depoorter used AI to match publicly available Instagram photos and profiles with open camera feeds recorded for 10 days in various public locations. The project highlights the intersection between surveillance, privacy, and social media, and encourages viewers to think critically about their relationship with technology. It is a thought-provoking commentary on the intersection between surveillance, privacy, and social media. It highlights the significant amount of data that we all generate through our online presence, and how this data can be used to create a digital footprint that can be traced and followed.
"AI has become mainstream especially in the last few weeks", said Fred.
It is with the Follower project that Fred Werner, Head, Strategic Engagement at ITU, started his speech at WAICF – World AI Cannes Festival 2023. He acknowledged that AI technology has numerous beneficial applications for humanity, such as crime prevention, identification, and case-solving. However, he also noted that the potential for misuse of this technology is a cause for concern, leading to ethical grey areas. Werner stressed the importance of responsible use of AI technology, as it can impact the optimization of outcomes, be it for good, bad, or neutral purposes. Ultimately, it is how we choose to use this technology that will determine its impact on society.
This led to the creation of AI for Good five years ago in 2017. As part of the International Telecommunication Union (ITU), the United Nations specialized agency for information and communication technology, AI for Good aims to encourage action, advocate for change, and eliminate inaction in the field of artificial intelligence for the greater good.
"We have less than 10 years to achieve a the sustainable development goals and AI holds great promise to advance many of those goals and targets", continued Fred.
AI has the potential to be viewed from various perspectives, ranging from enhancing affordable healthcare, education, and promoting gender equity, to developing high-tech solutions such as autonomous driving in smart cities. The possibilities are endless, and we can channel our efforts towards tackling global challenges. AI can significantly improve the efficiency and accuracy of processes and decision-making, leading to enhanced quality of life and sustainable development.
"Different cultures have different priorities, what's good for you might not be good for me", Fred stated.
This therefore brings the question, how do we know what problem to work on?
The United Nations Sustainable Development Goals (SDGs) serve as a driving force towards achieving a more sustainable future for all by 2030. Consisting of 17 Goals and 167 targets, the SDGs provide a blueprint for a better world that was agreed upon by 193 countries. The SDGs are envisioned to act as a compass that guides us towards a future with a higher quality of life and sustainable development on Earth.
The role of AI in achieving the SDGs was explored by the scientific journal Nature three years ago, and it was found that AI has the potential to positively impact 135 targets across all the goals, while also inhibiting 59 targets. Despite this, the positive use cases of AI in advancing the SDGs outweigh the negative.
"The focus of AI for good is really on practical applications that exist now that you can use now that you can implement because you know time is running out", said Fred when questioned on how one defines the concept 'AI for Good'.
With its ability to analyze vast amounts of data, identify patterns, and provide accurate predictions, AI can play a vital role in helping to achieve the SDGs. AI can help improve access to education, healthcare, and clean water, and can also aid in the fight against climate change, poverty, and hunger. However, it is crucial to ensure that AI is developed and used in an ethical and responsible manner, to avoid any unintended negative consequences. By harnessing the power of AI, we can accelerate our progress towards a sustainable future for all.
At AI for Good, we have three primary objectives. Firstly, we aim to identify practical applications of AI that can positively impact the world. Secondly, we strive to scale up these solutions to have a global impact. Finally, we work towards accelerating progress towards the United Nations Sustainable Development Goals (SDGs). We are fortunate to have the support of 40 UN partners, encompassing the entire UN system, behind our efforts to leverage AI for good.
Our UN partners help us identify key speakers and experts in the field of AI and provide us with opportunities to learn and interact with a diverse community. In early 2022, we launched our platform Neural Network, which enables speakers and audiences from around the world to discuss and present topics related to AI. The platform uses smart-matching, leveraging AI to connect like-minded individuals with each other.
Our platform strives to promote collaboration and facilitate the sharing of knowledge among experts and enthusiasts in the field of AI. Our goal is to bring together individuals with diverse perspectives and skill sets to generate innovative solutions that can accelerate progress towards achieving the SDGs.
Since its launch, AI for Good has had the privilege of featuring notable speakers who have contributed to our platform's success. We have brought together over 1,000 influential and inclusive leaders, innovators, and problem-solvers from various backgrounds to discuss the topic of artificial intelligence.
Want to watch the full panel discussion?
Read the blog here.
Watch the video here.
Discover of the lineup of our distinguished speakers coming to the Summit
The list includes:
Meet the AI-powered robots
Meet the robots on stage at the AI for Good Global Summit 6 -7 July 2023. These robots are helping to accelerate the achievement of the United Nations Sustainable Development Goals. Their specialised capabilities are defining a new era of human-machine interaction for good!
Watch the video here.
Joining us online?
The event will also be live on our Neural Network platform, our AI-powered match-making community platform to connect AI innovators with problem owners.
Register here.
Discover more on the Global Summit 2023: