Go back to programme
Urban robots: Towards smarter and more sustainable cities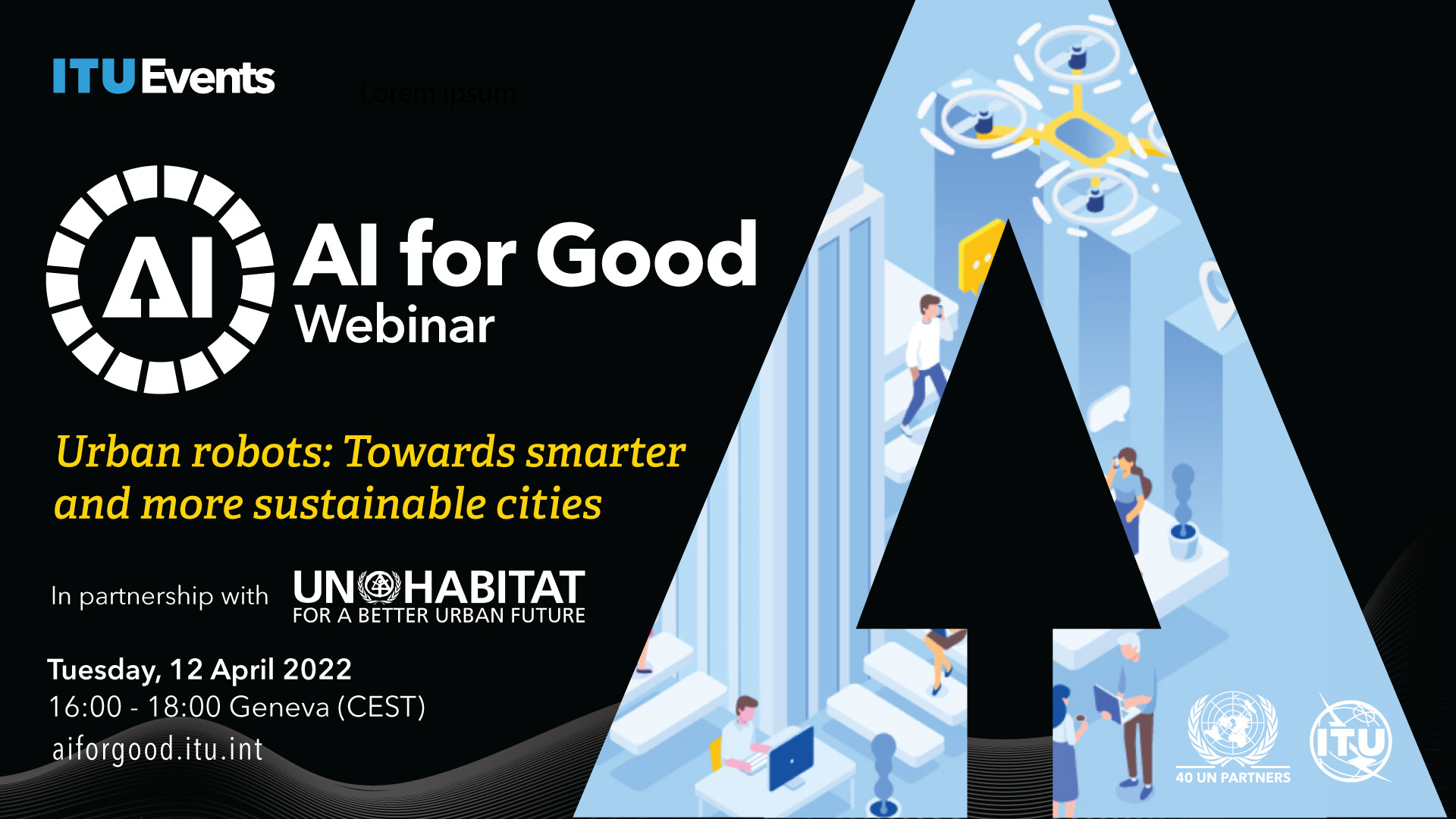 * Register (or log in) to the AI4G Neural Network to add this session to your agenda or watch the replay
This AI for Good webinar explores the latest AI-powered robots reshaping urban spaces and city life. As the world is experiencing rapid urbanization, with 68% of the population expected to live in urban areas by 2050, urban growth creates major challenges in terms of congestion, pollution, food and water security, energy access, waste management, or infrastructure maintenance. Cities, being at the center of the technological changes fueled by the fourth industrial revolution such as automation and artificial intelligence, are rapidly deploying a range of technologies to address a wide range of urban challenges.  
In this context, autonomous robots are being integrated into the urban landscape to provide smarter and more sustainable, and effective solutions in many areas, such as last-mile goods delivery, garbage collection, window cleaning, utility pipes inspection and repair, mobility, or police and security tasks.   
However, technical, safety, trust, ethical, data privacy, and urban planning concerns must be addressed to ensure people-centered, safe, and appropriate application of robots within cities. In addition, cities must have the right capacities to not only govern and manage robots under their control but also those deployed in public areas by other entities.   
This talk will address the associated ethical concerns, as well as policies and approaches that need to be in place for these technologies to contribute to sustainable urban growth.
This live event includes a 30-minute networking event hosted on the AI for Good Neural Network. This is your opportunity to ask questions, interact with the panelists and participants and build connections with the AI for Good community.