Go back to programme
The AI-powered metaverse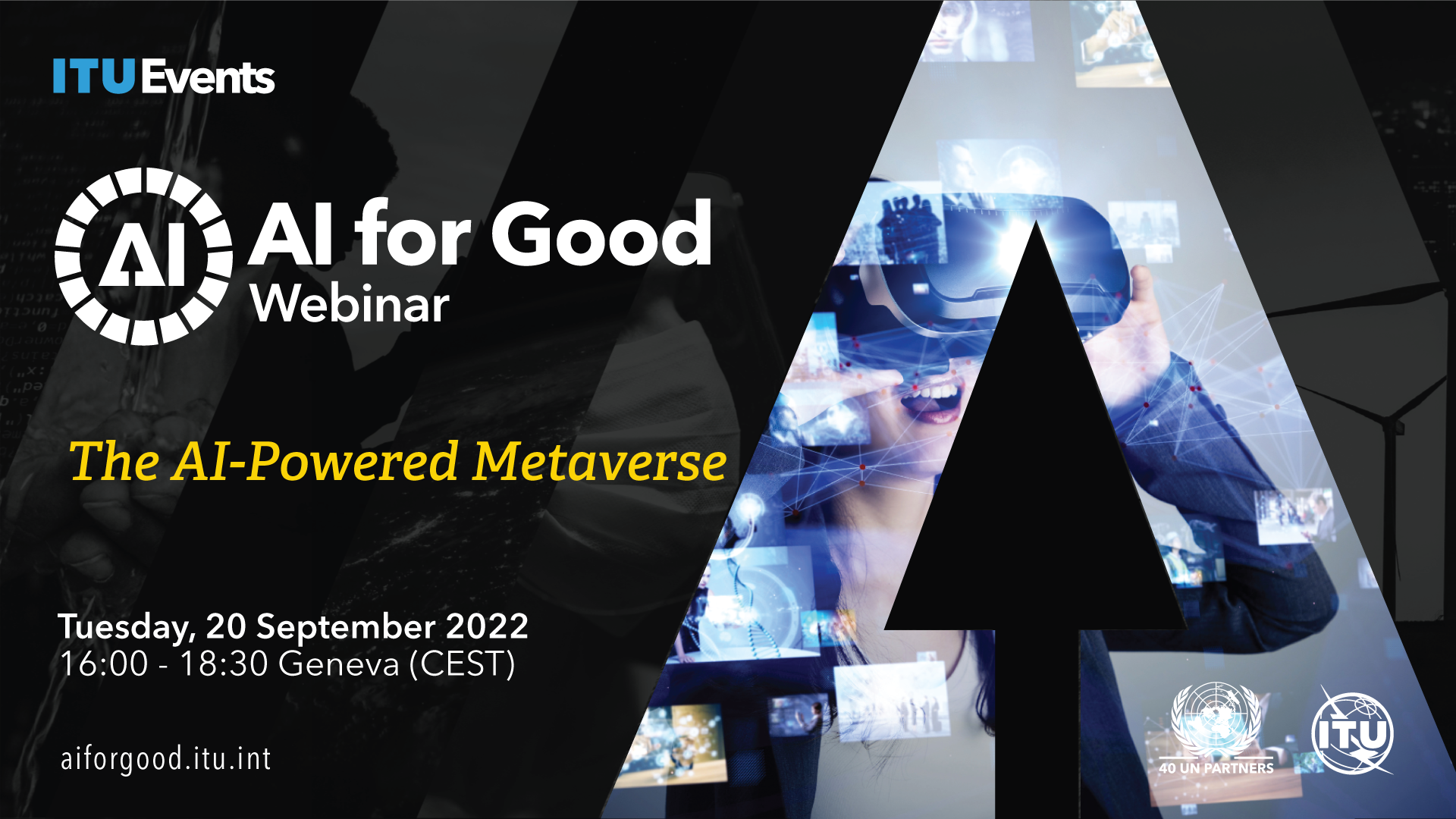 * Register (or log in) to the AI4G Neural Network to add this session to your agenda or watch the replay
Artificial Intelligence (AI) is likely to play a fundamental role in both optimizing and augmenting the Metaverse in areas such as accurate avatar creation, digital humans, digital twins, multilingual accessibility, intelligent interaction, network performance, VR world expansion at scale, intuitive interfacing and content management. 
On 26 May 2022, AI For Good hosted the webinar Exploring AI in the Metaverse. Distinguished speakers from across the global ICT industry shared their expertise and encouraged AI For Good to further explore the different facets of this emerging topic. 
This upcoming webinar will dive into the Metaverse in greater depth while examining the initial technical considerations that will be needed to ensure the broad implementation of AI from the perspective of multimedia, interoperability and the integration of other emerging technologies. The webinar will also demonstrate through uses cases how the ubiquitous application of AI can enable relevant stakeholders to leverage the Metaverse to address UN Sustainable Development Goals (SDGs) related to health, education, work and inclusion. 
In addition, panelists will consider the implications of a globally adopted AI-powered Metaverse from an ethical, cultural, legal, regulatory and economic perspective, as well as the potential pitfalls such as how AI can be misused with respect to identity management, privacy and security. 
This live event includes a 15-minute networking event hosted on the AI for Good Neural Network. This is your opportunity to ask questions, interact with the panelists and participants and build connections with the AI for Good community.