Go back to programme
"ETRI's AI for making a better tomorrow" Episode 1 – Spatiotemporal algal bloom prediction using deep learning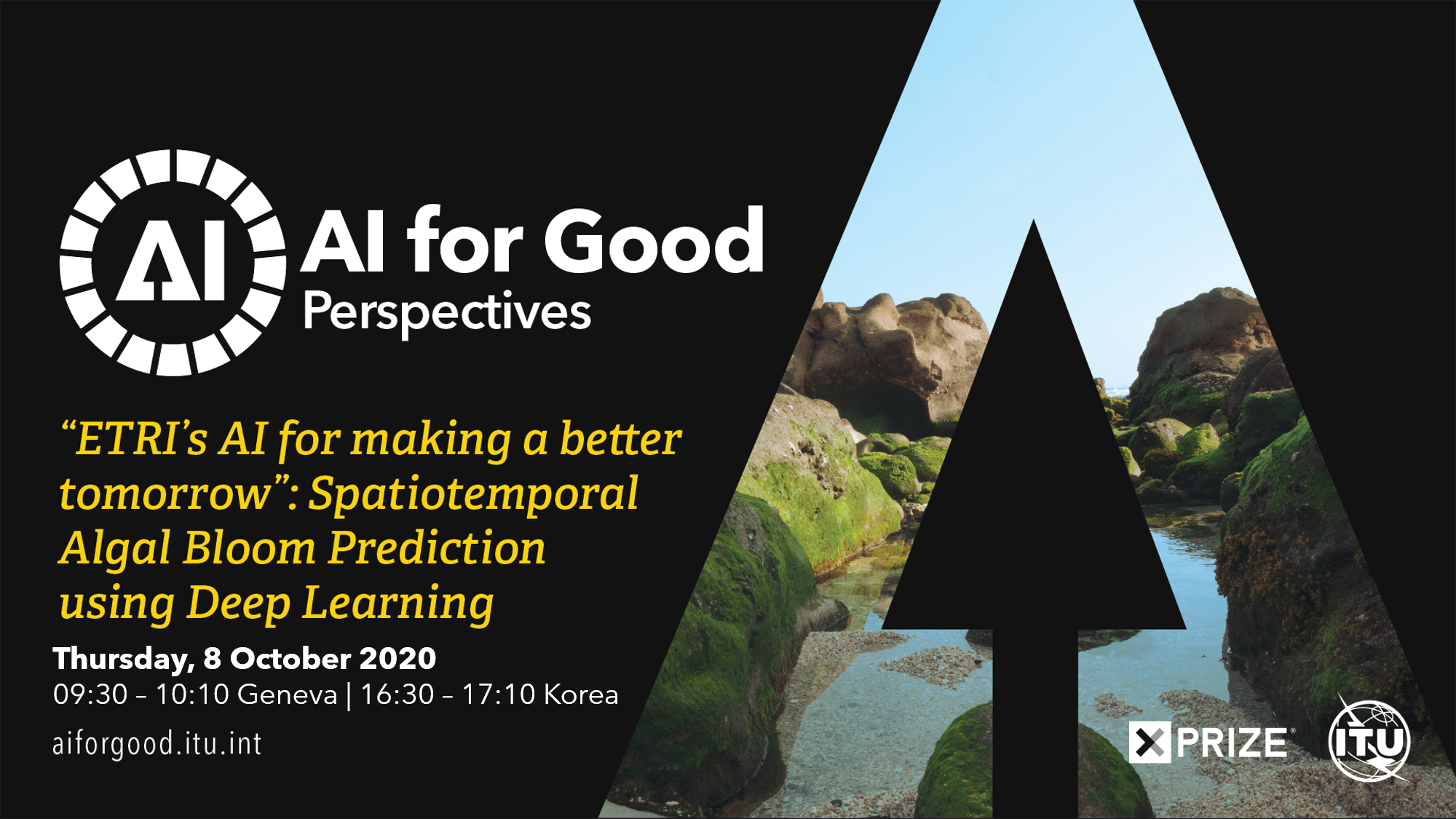 Zoom
* Register (or log in) to the AI4G Neural Network to add this session to your agenda or watch the replay
In this episode of AI for Good Perspectives, key experts from ETRI discuss their goal to build a real-time algal bloom control system, using ML-based prediction to help with decision making on early algae suppression.
IN THIS EPISODE, WE WILL DISCUSS…
(1) Extreme data imbalance: Input datasets are inherently very skewed since algal blooms are rarely observed. How can we train ML models from extremely imbalanced water quality data?
(2) Broad target data: The target area for this project is too broad to collect all datasets. How can we estimate chlorophyll-a concentration for all target areas?
This AI for Good Perspectives episode is part our "ETRI's AI for making a better tomorrow" series.
WHAT IS AI FOR GOOD PERSPECTIVES?
AI for Good Perspectives are interviews, viewpoints and presentations from the AI for Good community, moderated by professional journalists and available on demand.