Go back to programme
AI for the future of food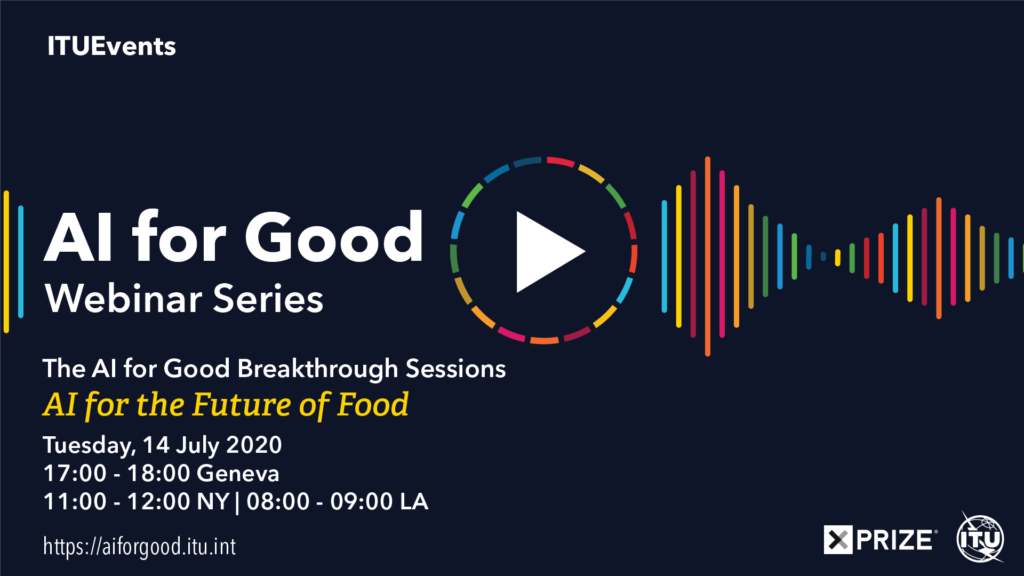 Zoom
* Register (or log in) to the AI4G Neural Network to add this session to your agenda or watch the replay
As part of the AI for Good Food Breakthrough Track, a team of forward-looking individuals known as the Food Brain Trust are utilizing their expertise in data and AI systems to help drive global initiatives in the realm of food and food systems. Join the conversation and find out how you can participate in efforts to create more regenerative, inclusive, nutritious and resilient food systems through AI.
TOPIC #1
How might we use AI and ML to establish the correlation between growing practices and the nutritional value of food?
TOPIC #2
How might we use AI to design resilient food systems that better anticipate, adapt to, and/or mitigate shocks?
TOPIC #3
How might we use AI to leverage diverse data sets to develop a more complete picture on the social, ecological, and nutritional impact of food choices?