A vision to build AI-powered Smart and Sustainable Cities: Are we there yet?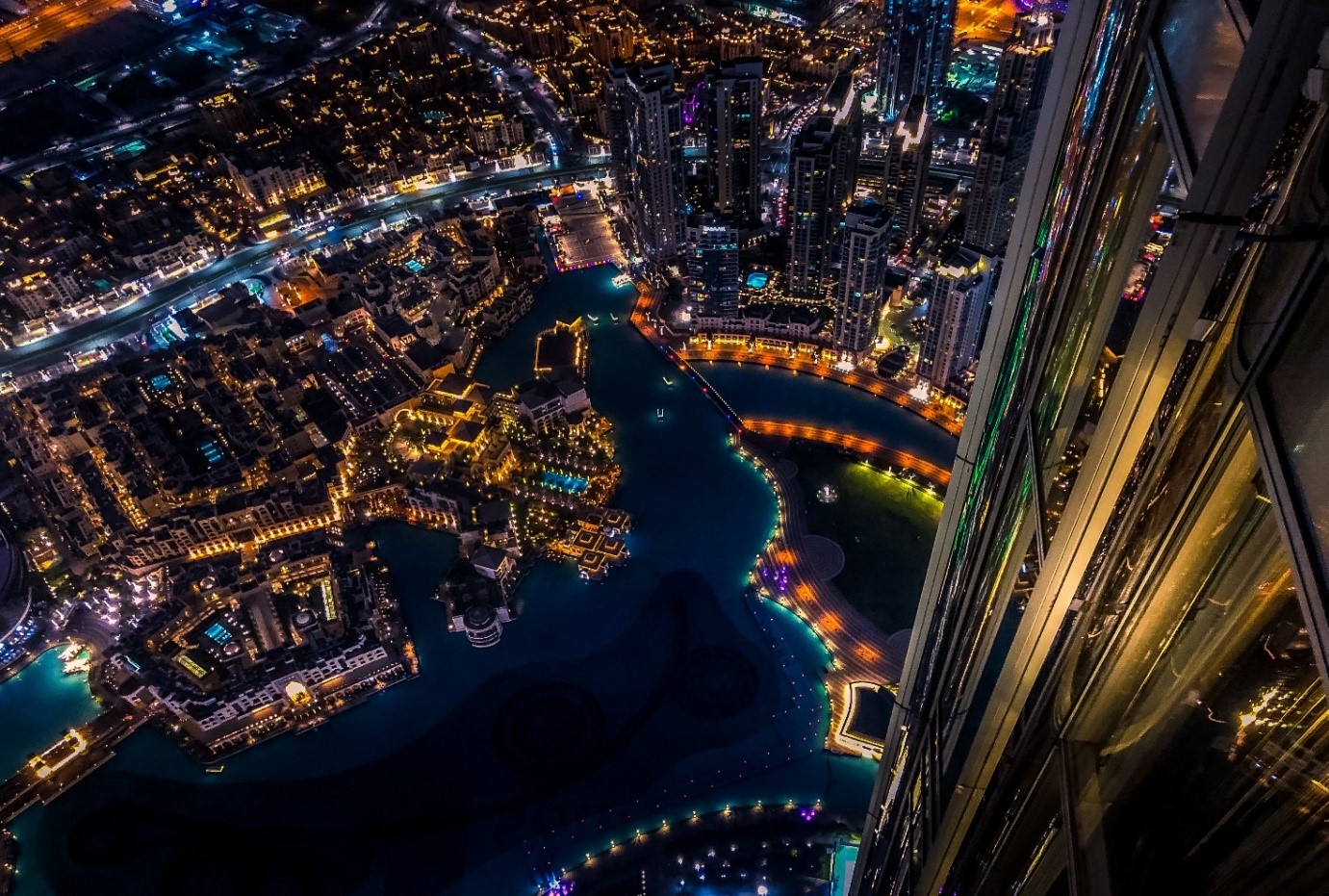 Artificial Intelligence
|
Smart Cities
By Ebtesam Almazrouei, Director of AI Cross Center Unit
As the promise of Artificial Intelligence (AI) manifests, we are presented with new opportunities to shape tools and techniques that will help us address some of the major global challenges of our time and deliver solutions that translate into meaningful social and economic impact. In the quest to build smart and sustainable cities, SDG 11 of the United Nations Sustainable Development Goals (SDG) highlights the role of AI as the key that unlocks social benefits for billions. But are we there yet?
Over the past few years, the world has endured unprecedented challenges emerging from the COVID-19 pandemic that forced the global community to pivot at speed. Drastic infrastructural, economic, technological, and societal changes occurred swiftly, while the world's healthcare and scientific communities mobilized to develop powerful vaccines that have greatly reduced the virus's fatality rate. While the perseverance and brilliance of our scientists must be commended for the creation and deployment of viable vaccines and other treatments in under eight months, the truth remains that they were not working alone – AI played a starring role in advancing their efforts. For example, AI algorithms have been used to analyze large amounts of data and to identify patterns and trends to help scientists understand the virus and develop treatments rapidly.
Likewise, AI has the potential to support several of the 17 United Nations (UN) Sustainable Development Goals (SDGs) under its 2030 Agenda, particularly SDG 11, which focuses on Sustainable Cities and Communities. Today's cities face multiple challenges – one of the important ones is the mass migration of more than half the global population towards cities, with that segment projected to skyrocket to 60% by 2030.
Overcrowding of urban environments leads to several adverse impacts such as greater pressure on limited infrastructure and resources. This, in turn, can increase the carbon footprint – and poses a serious concern for governments that are focused on achieving their Net Zero targets. So, how can governments ensure optimal conditions for a prosperous economy that promotes social equality and champions environmental sustainability?
One of the most efficient ways of achieving sustainable smart cities and communities and enabling cost-effective urban utilities and solutions is to bring AI into the mix. Technology has been known to enhance the quality of our lives and through leveraging sensors, data analytics, and other AI tools, it is now possible to scrutinize data to detect patterns, leading to better traffic management, and energy consumption, improved water and waste management, lower pollution and ambient noise, and greater supply chain efficiency, ultimately minimizing the carbon footprint.
AI-powered smart cities are set to play a prominent role in making urbanization inclusive and more sustainable. The sustainable cities of the future will be equipped with advanced features for people to live in, walk around, shop in – to enjoy a safe and more convenient life.  AI-powered smart cities are setting new benchmarks in design, economics, infrastructure and beyond.
By leveraging AI, cities like Zurich, Amsterdam, Oslo, Copenhagen, and Singapore are already creating more sustainable and livable communities that are better prepared to meet the needs of their citizens. The environment is front and center in urban planning in these sustainable cities. Singapore, for instance, has an autonomous fleet to help the elderly with restricted mobility get around. AI-powered chatbots are also helping the elderly by delivering useful information and keeping them from feeling lonely!
While smart cities aspire to become inclusive, safe, resilient, and sustainable, some challenges continue to exist. Data privacy concerns are crucial, as people are required to share important data or endure surveillance cameras at every street corner. Security is another key concern, with IoT devices representing loopholes as we achieve increasing interconnectivity. Poor standardization and a lack of collaboration among key stakeholders is also causing some inconsistencies in maintaining the quality of smart infrastructure.
AI in action: Smart City projects in the Middle East and North Africa region
As part of its efforts to create a more secure, resilient, and sustainable society, the United Arab Emirates (UAE) has implemented strategic policies and initiatives in line with SDG 11 and the UAE National Agenda. These efforts have resulted in the development of multiple smart and sustainable cities throughout the UAE, with Abu Dhabi and Dubai being ranked among the smartest cities in the Middle East and North Africa region by the Smart City Index 2021.
The UAE is working relentlessly to diversify its economy and reduce its reliance on fossil fuels through the development of smart and sustainable cities such as Masdar City in Abu Dhabi and The Sustainable City in Dubai. The government is committed to promoting sustainable development while preserving the environment and is striving for a balance between economic and social development. Sustainability has today become more than just a watchword, as the country gets ready to host COP28 in November 2023.
The UAE is leveraging AI to improve sustainability and efficiency in various sectors and to create a more sustainable future for its citizens. In 2017, the UAE launched the National AI Strategy 2031 and appointed the world's first Minister of AI to demonstrate its commitment to this technology. The UAE has been actively incorporating AI into various sectors, including energy, healthcare, education, and transportation, in order to improve efficiency and sustainability. As of April 2020, Dubai alone welcomed more than 70 AI startups. By using AI, the UAE is working towards achieving its sustainability goals and building an enhanced future for its citizens.
According to PWC, AI is forecast to contribute almost 14% of the national GDP by 2030, adding 33.5% growth to the UAE economy between 2018 and 2030. A published in 2019 also found that around 70% of double-digit growth companies in the UAE intend to use AI in the coming years to improve decision-making.
Countries like the UAE, Saudi Arabia, and Singapore have a distinct advantage over legacy tech hubs like the US because they are relatively new entrants and can therefore leverage the latest tech in crowd management, such as in handling the vaccination drive across the population. For the second year in a row, Abu Dhabi (28) and Dubai (29) were ranked as the smartest cities in the Middle East and North Africa region, as per the Smart City Index 2021.
In conclusion, the successful implementation of an AI-powered sustainable smart city depends greatly on the support of city authorities, key stakeholders, and the development of trust within communities. In order to develop sustainable smart cities that are well-aligned with SDG 11, it is essential for city authorities to inspire trust and support within their communities.
The collaboration between the industrial stakeholders, scientific community, and city authorities is vital for advancing these technologies and achieving the broader objectives of SDG 11. Without this collaboration, it will be difficult to effectively implement and utilize AI-driven sustainable smart city technologies to their full potential.
Author: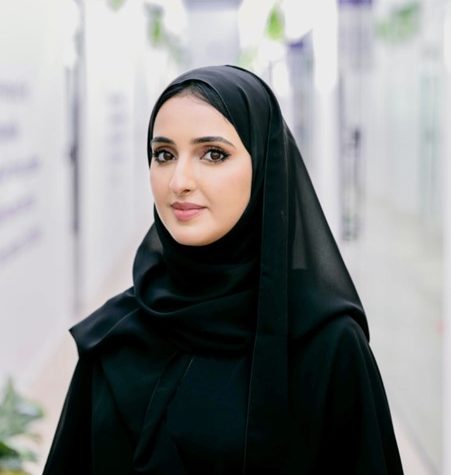 Acting Chief Researcher of the AI Cross-Center Unit
Technology Innovation Institute (TII)